V/R: Togbe Afede removed from Farmers' Day program a day ahead of the event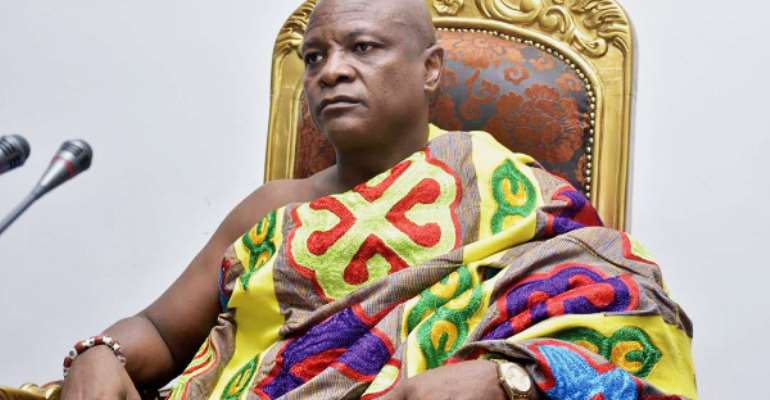 Togbe Afede XIV, the Agbogbomefia of the Asogli state has revealed that his name was yanked out of the Farmer's Day program just a day before the national event.
The Paramount Chief, according to a Daily Graphic publication, said he was notified to chair the event that was held in the Volta regional capital of Ho and had traveled back to his home a day ahead of the event, only to be told that his name has been removed from the program.
Togbe believes that the change could have occasioned as a result of his comments regarding the aborted December 17 referendum, that was intended to allow partisan participation into District Assembly elections.
The President of the National House of Chiefs, announced a 'NO' vote campaign against the referendum -indicating it was a decision taken by the house. The announcement by the President created a public disagreement by some other members of the house, who accused the Agbogbomefia of acting solely in his on interest without any proper consultation.
By: Faisel Abdul-Iddrisu | [email protected]