Alhaji Abubakar Abdul-Rahaman Short Sworn In As Member Of The Council Of State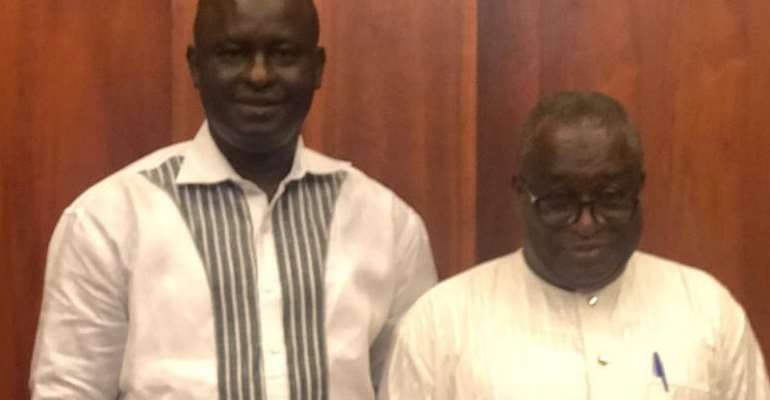 A former New Patriotic Party Regional Chairman for the Upper West region Alhaji Abubakar Abdul- Rahaman affectionately called Chairman Short has been sworn in as a Council of State Member at a brief but colourful ceremony at the seat of government in Accra by President Nana Akufo- Addo.
Alhaji Short replaces Alhaji Shahanoon Mogtar who was representing the Upper West Region at the Council of State but died after a short illness.
Alhaji Abubakari Short was born on December 14, 1962.
He is an Alumnus of the University of Cape Coast and the Institute of Tourism and Hotel Management , Austria and also the Ghana Secondary School now Ghana Senior High School, Tamale.
He currently Chairs the Board of the Ghana Cylinder Manufacturing Company Limited and a member of the Board of Bui Dam.
He is also the Managing Director of Rahmex Company Limited and serves on the National Disciplinary Committee of the NPP from 2018 to date.
Alhaji Short is generally remembered for taking the NPP in the Upper West Region from Zero Parliamentary seats to five seats when he served as Regional Chairman of the party in the Upper West Region.
The *Voiceless Media* wishes him well in his new endeavour.
*Source: The Voiceless Media*