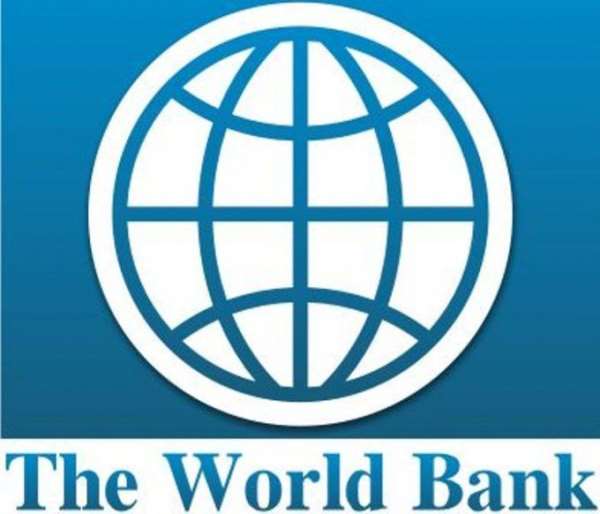 A World Bank report has highlighted that there is an urgent need for economic diversification in Ghana to allow for increased and better job creation to help in the further growth of the economy.
According to the findings contained in the latest report launched by the World Bank on Tuesday, December 10, 2019, Ghana's economic growth has been strong over the past decade, with annual GDP per capita growth at an averagely 4.4 percent between 2006 and 2017.
Nonetheless, growth has been heavily concentrated in the natural resources and commodity sectors which has had an impact on how and where jobs can be created.
Delivering his opening remarks at the launch of the report, World Bank Country Director Pierre Laporte stated, "About 40 percent of the employed work in non-wage agriculture and most urban workers are in low-productivity informal jobs, primarily in the service sector".
He continued, "The need for economic diversification is therefore urgent for the creation of more and better jobs. Increasing the productivity of firms is critical to accelerating job-rich growth".
The report analyzes the main challenges for economic diversification and touches on key constraints for firms to engage in productive activities such as access to finance, access to well-located services, and affordable industrial land, access to qualified labor, which is particularly important for firms operating at the technological frontier.
Giving his insight into how Ghana can achieve economic diversification to ensure growth of the economy, Michael Geiger who is a World Bank Senior Economist and co-author of the report noted, "Growth comes through structural change – a shift of economic activities and employment from low to high productivity areas will help to overcome Ghana's economic concentration and challenges related to job creation".
To create a pathway to a more diversified economy, the report suggests the government must take advantage of short-term wins in the promising sectors for growth such as agribusiness, chemicals, textiles, processed resources through the upgrading of existing production and product differentiation.
It additionally calls for interventions to lay the foundation for economic activity to flourish, such as human capital and physical infrastructure development, bettering the business enabling environment by removing some of the constraints to productivity growth, and addressing structural issues to attract more foreign direct and domestic investments.
The report concludes that a more diverse economy could help reduce economic volatility from commodity cycles and offer new opportunities for more people to benefit from strong economic growth.
Speaking to Modernghana at the end of the presentation of the report done by Michael Geiger and Steve Loris Gui-Diby, lead author of the report, Errol George Graham urged the government to facilitate and provide an enabling environment for the private sector that will help them thrive.
According to him, there will be a high demand for jobs in 30 years' time where the country's population is expected to multiply times two.
He believes if the private sector grows in a diversified economy, the sector will be able to create more and better jobs for the populace.