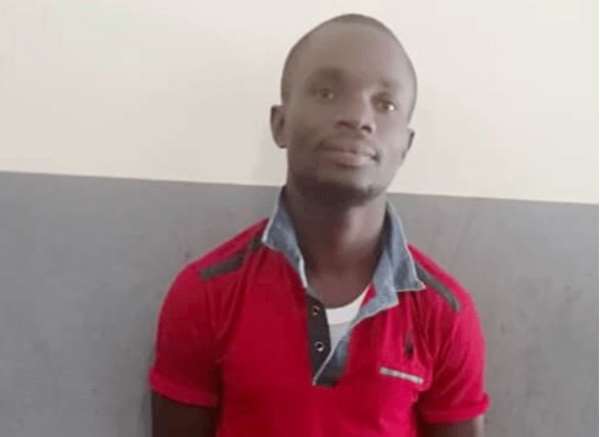 John Afadi after he had been convicted
An electrical technician in Kasoa, Central Region who stole meters belonging to the Electricity Company of Ghana has been slapped ¢4,800 by the Accra Circuit Court.
John Afadi, 27, was convicted on eight counts including interfering with the ECG system and stealing.
The Court also asked Afadi to pay GH¢2,000 as compensation.
Failure to pay the fine, Afadi would spend two years in prison.
Manager of the ECG Prosecution Unit, Paul Assisi Abariga, said the Kasoa North District Technical Officer of ECG alerted the police after he received complaints from some individuals in Kasoa.
The customers said ECG meters installed in their homes developed faults shortly after it had been installed by the convict.
According to the prosecution, when the buyers detected the faults on the meters and contacted Afadi, he failed to fix the problem and avoided their calls.
They then lodged complaints with the Kasoa North District of the ECG and they were informed the meters were stolen ones.
On November 23, 2019, Afadi was arrested and when searched, two single-phase meters were found on him.
He was handed over to the Investigation Unit of the ECG in Accra where he was processed and put before the Accra Circuit court.
---myjoyonline