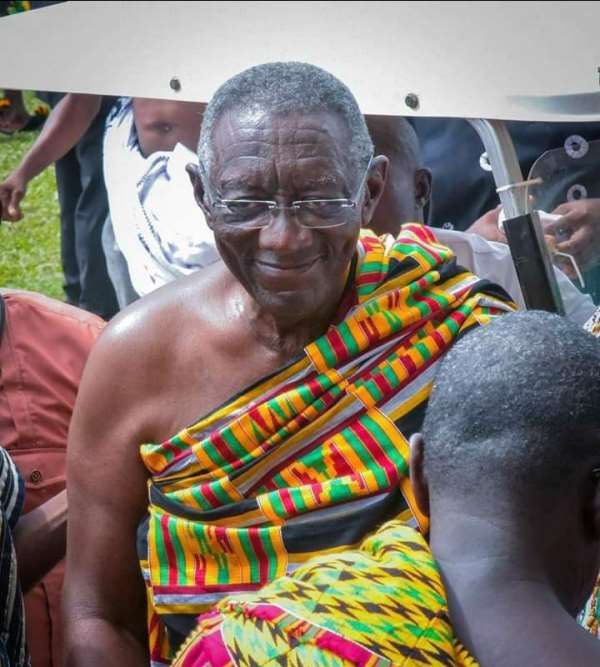 The peerless Kufuor, the man whose rein proved to Ghanaians that it was possible for the black man to gain economic freedom outside a rule of the colonial masters.
He gave us the confidence that it was possible for not just a "Ghana Beyond Aid" but also an "Africa Beyond Aid", it was so glaring that, you became an envy of the western world, no wonder you rose to the highest seat in Africa; AU Chairman.
A pacesetter of what we are witnessing now.
Grandpa, happy birthday, you have been a blessing to the many of which I have been very inclusive, you cemented my reasons to join politics and my attempts to be extraordinary in this profession, you are one of the reasons why I have kept on going in this game whenever I have faced disappointments and ingratitude, you are indeed an inspiration to the many.
I am proud of you!
As you journey on, I wish you good health and good health
Happy birthday again "The Break Through Of The UP Tradition", you brought us back from an almost perpetual hibernation in the dark tunnel of political opposition.
Enjoy your day the pride of the UP tradition and Africa
Hhhmm, may God be praised always
Nana Kwadwo Akwaa