Vote Yes, But There Is a Catch Here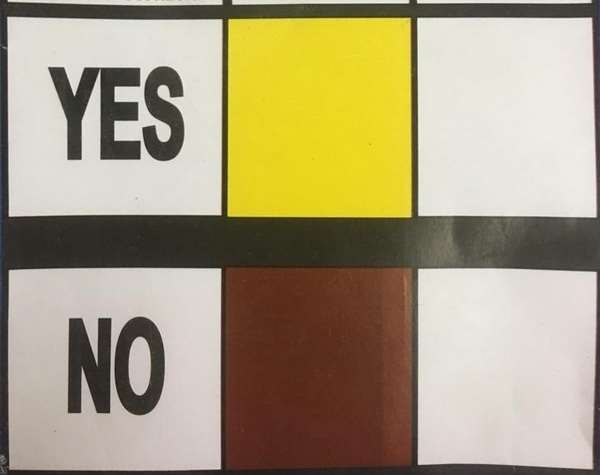 I am not on the proverbial Ground Zero, as it were, so I can only comment on what those who are on the home turf bring to the attention of foreign-resident commentators like yours truly. In this instance, however, I have decided to briefly comment on an article captioned "President Akufo-Addo Was Right; Vote 'Yes' to Elect Your MMDCEs," authored by Dr. Kingsley Nyarko (Ghanaweb.com 11/24/19). I am also assuming that the writer is the former Executive-Director of the Danquah Institute (DI). The author of the afore-referenced article informs us, his readers, that Article 243(1), which has yet to be amended by Parliament, along with Article 55(3), which is the bone of contention of the December 17 Referendum, clearly states that: "There shall be a District Chief Executive for every district who shall be appointed by the President with the prior approval of not less than two-thirds majority of the members of the Assembly present and voting at the meeting."
What the preceding clearly means is that before his/her appointment was made or effected by the President and Commander-in-Chief of the Ghana Armed Forces, a District Chief Executive so appointed would have already met the democratic approval of two-thirds of the directly and popularly elected members of the District Assembly. This is a bit curious to this writer, because there have been quite a significant number of instances in which these President-appointed District Chief Executives, as well as Metropolitan and Municipal Chief Executives have been roundly rejected by the very people over whom they had been designated to govern. In other words, it is not clear to me that these MMDCEs have always been appointed by our Presidents only after their candidacy had been resoundingly approved by a majority of the present and sitting members of the various District, Municipal and Metropolitan Assemblies.
If the foregoing observation has validity, then it is quite clear that the procedure by which our MMDCEs were appointed in the past had been more routinely fulfilled in the breach than strictly followed according to the letter of the law. Which would then mean that our leaders have more catching up to do, in terms of aptly and opportunely conducting themselves and their official duties strictly in accordance with established statutory rules and edicts. It is also significant to point out that if in the past, these MMDCEs were directly appointed by the President of the Democratic Republic of Ghana, then, of course, it goes without saying that these Presidential Nominees and Appointees were, perforce, appointed on strictly partisan lines or basis. We don't see the appointments of these Metropolitan, Municipal and District Chief Executives having been effected on other than strictly or purely partisan lines, unless any keen observers could point out for the benefit of the rest of the Ghanaian public specific instances in which a National Democratic Congress-sponsored President had appointed MMDCEs with opposition party credentials, especially as bona fide members and/or operatives of the New Patriotic Party (NPP) or vice-versa.
If the President has decided to relinquish his constitutional powers vis-à-vis the appointments of MMDCEs, then, of course, it goes without saying that there ought to be a reciprocal tradeoff in the form of political party involvement in the new policy decision to have these MMDCEs elected by popular franchise, rather than the status-quo-ante whereby our hereditary chiefs and traditional rulers undemocratically got allocated a percentage of representation in these Metropolitan, Municipal and District Assemblies. Our democratic culture needs to be healthily deepened to keep abreast of the best practices as they prevail in the most industrially and culturally advanced democracies around the globe. The working relationship between our chieftaincy establishment and the modern and postcolonial State of Ghana needs to be more democratically and progressively reconfigured. This pretty much is what a visionary President Addo Dankwa Akufo-Addo is healthily and constructively on course to making a practical reality. And he must be given all the necessary support to make Ghana the democratic lodestar of Africa.
*Visit my blog at: kwameokoampaahoofe.wordpress.com Ghanaffairs
By Kwame Okoampa-Ahoofe, Jr., PhD
English Department, SUNY-Nassau
Garden City, New York
November 24, 2019
E-mail: [email protected]