End Of Year Press Conference By The Flemish Journalists Association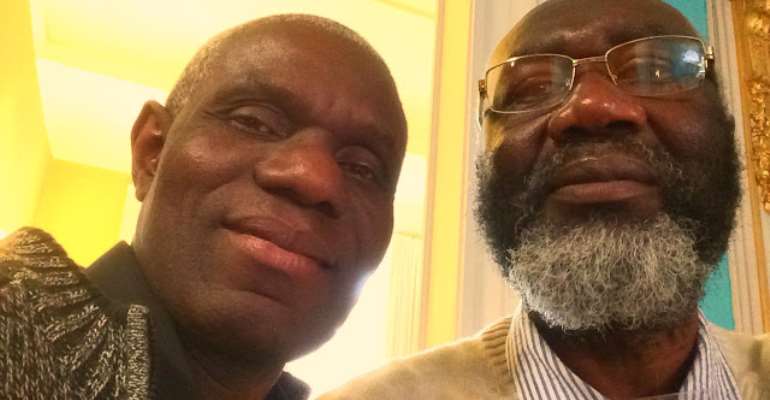 The activity of the journalist, through any communication tool carried out, is inspired by the freedom of expression enshrined in the Belgian Constitution.
It is, therefore, irrepressible right of journalists to have freedom of information and criticism.
It is also their absolute obligation to respect the substantial truth of the facts, always observing the duties imposed by loyalty and by good faith.
In Belgium, journalists and publishers are required to respect professional secrecy regarding the source of the news, when this is required by the fiduciary nature of them and also to promote the spirit of collaboration.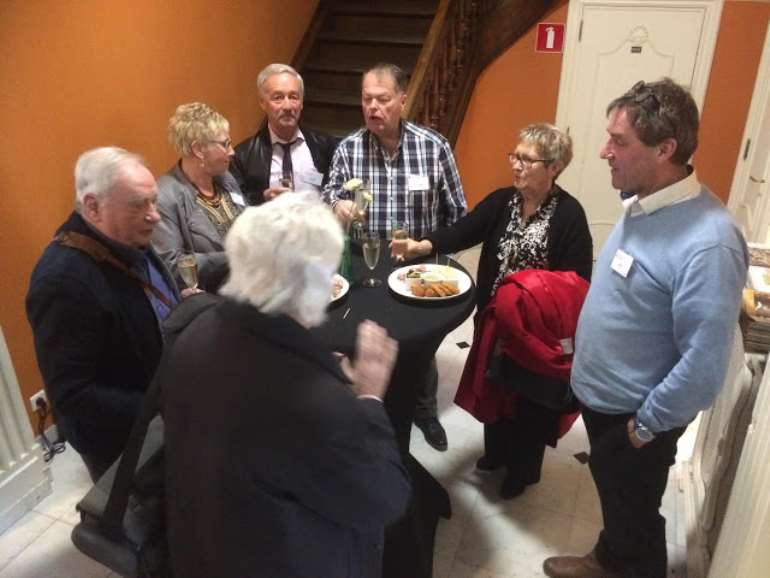 Some of the journalists interacting
I am, therefore, happy to be a member of the Flemish Journalists Association in Belgium for over a decade.
Every end of the year, the professional journalists of the association choose a place within the country to hold a press conference to evaluate the year's activities and also elect new leaders to take control of the association's activities and finances.
Last year, the meeting took place at the beautiful friendly city of Ostende, situated on the coast of Belgium but on Saturday, December 7, 2019, the press conference was held at Oudenaarde, a beautiful historical tapestry-making center in the middle ages.
As usual, the journalists met at the 'Comte de Flandre, a stately mansion with a long complex building history dating back to 1507, welcoming both old and new members and topics of effective journalism, photography and authors' right was discussed.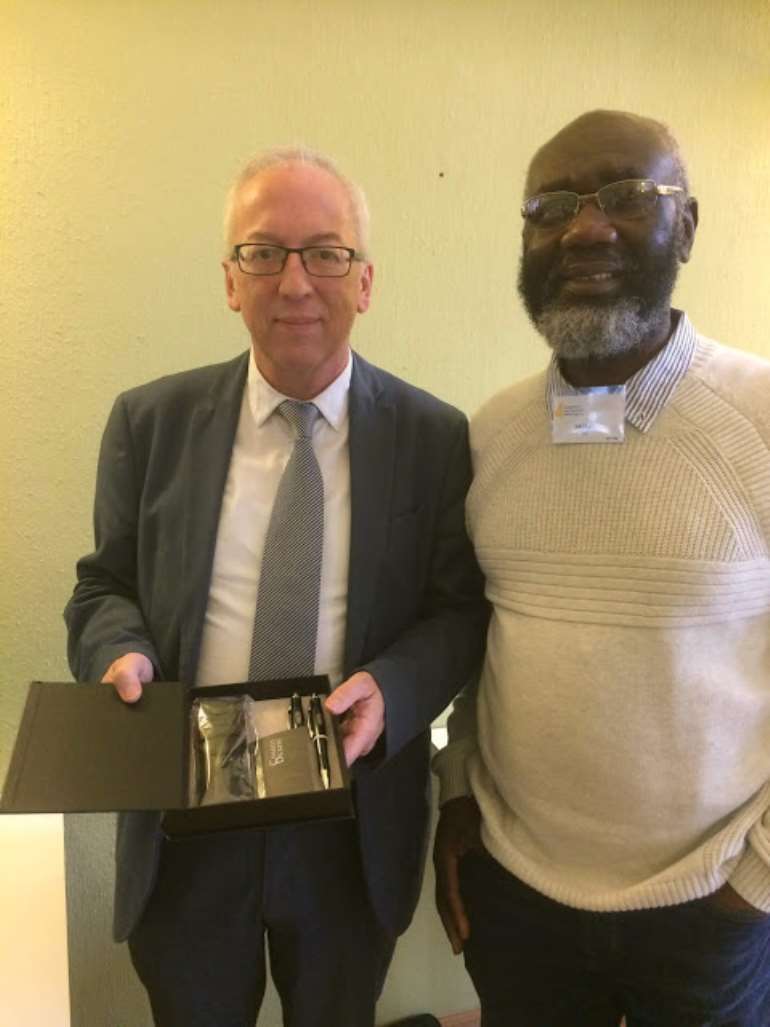 The mayor of Oudenaarde, Marnic De Meulemeester, and Joel Savage
Many of the journalists had the opportunity of meeting the Mayor of Oudenaarde, Marnic De Meulemeester, for the first time, who painstakingly delivered important and interesting facts about the city to the enthusiastic journalists.
After having a lunch of some of Belgians delicious plates and mouth-watering desserts, we rounded off the event by visiting the famous historical museum, known for the collection of tapestries and silverware in the past.