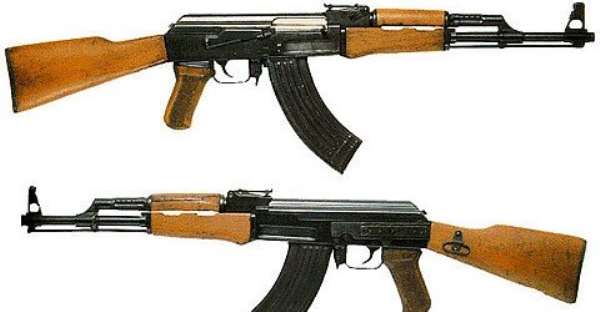 File photo
A 45-year-old farmer who was arrested by the police for possessing an unlicensed gun has been granted a ¢50,000 bail with two sureties by the Nkawie circuit court.
Yaw Gambi pleaded not guilty and would reappear before the court on December 17, this year.
Detective Inspector Anthony Acheampong told the court presided over by Michael Johnson Abbey that, the suspect was a farmer at Akyeampongkrom, near Nyinahin in the Atwima-Mponua district.
He said on November 15 this year, the suspect was invited by the Nyinahin police to assist in investigations in a stealing case against him.
According to the Prosecution, the suspect refused and the police went to his cottage to arrest him.
He said during a search in his room, the police retrieved a single barrel gun and one BB cartridge.
Inspector Acheampong said the suspect claimed ownership of the gun but failed to produce documents covering it.
He was, therefore, arrested and brought before the court.