If You Have Nothing To Say, Don't Say It!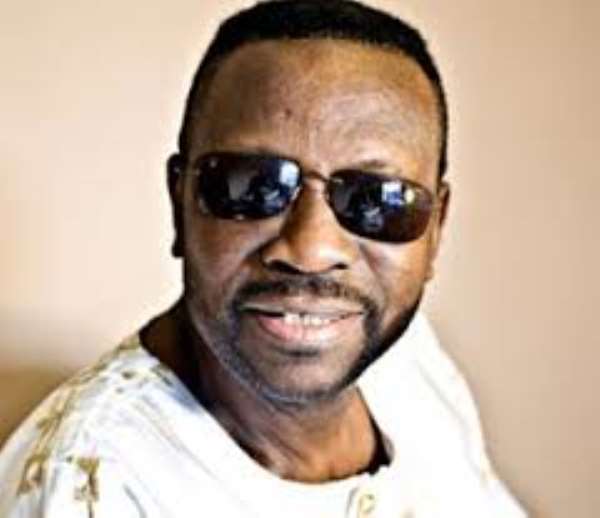 CAMERON DUODU
It appears that the style of government in this country is based on "Do what you want; keep absolutely silent if some smart fellow has the audacity to question you; and move on. Whatever the trouble, it will blow over!"
This happens under every regime. It is, in fact, what happened in the case of Madam Ama Hemma, the 72-year-old grandmother who was burnt alive at Tema in November 2010 – that is, exactly nine years ago.
The case was prominently reported on the front page of the Daily Graphic. The paper told us that five people had been arrested in connection with the murder; the accused persons made two or three appearances before a court, and then there was --- total silence!
I have personally taken the police administration to task many times on the issue. What is the family of the poor old lady to think, as there appears to be no chance of justice being done for her? Can this happen in 21st Century Ghana?
The answer5 is YES! The Ghana police service doesn't seem to care less. The Minister of the Interior in charge of the police also seems unconcerned. Worst of all, our MPs, who do not scruple to appeal to people like Madam Hemma to ignore the pain in their their arthritic bodies and drag themselves to polling stations and vote for them, have not bothered to ask the Minister of the Interior, many questions regarding Madam Hemma's case. Yet they call themselves "Honourable" watchdogs of the public interest. And alas, members of my profession have also forgotten about the case, despite their tendency to lap up stories involving "prophets" and witches.
Now, the unexpected consequences of a Governmental system whose totality is unable to apply tough sanctions to erring members of its personnel, include creating an atmosphere of generallaxity that infects individuals within the totality and assures them psychologically that their jobs will be safe, no matter what they do or do not do!
"Ho! Let's move on! Let the talkers talk! Let the writers write! We shall survive!" And in truth, they do somehow manage to survive, making the "talkers" and "writers" look completely stupid.
Where am I driving this argument to? You will appreciate the inter-connections in a minute. Please read and ponder the news item that I am about to reproduce:
QUOTE:
"[The] Coordinator of the Multi-sectoral Mining Integrated Project (MMIP) under the Ministry of Lands and Natural Resources, speaking at a stakeholders' forum, said that while the role of Operation Vanguard cannot be discounted, there is the need for another sustainable means of policing illegal mining-prone communities.
"Operation Vanguard's work is vital," [he said]. "The President, in his wisdom, sent them there and I will agree with him because that was the only way we could stem the tide. But I don't think the President's vision is that they will be there forever. We can also not just remove them, otherwise we create a void. We need to have a strategy that would involve changing the mindset of the soldiers themselves, letting them know they have a job to do for a period. Then we can phase them out in an incremental approach; then we can introduce community policing eventually, so that the citizens themselves in the mining communities should be owning the process of dealing with these things. " UNQUOTE
I read the above report with shock. I asked myself, "But who is in charge of making statements about Operation Vanguard? In any case, where is the new "strategy" the gentleman is talking about? Is he not repeating exactly what is in "OPERATION GALAMSTOP", the Government's lengthy, multi-faceted document that contains a detailed "road-map" for ending galamsey, and which was presented to the public with much fanfare on 16 August 2018? That document was supposed to have evolved out of a host of inter-ministerial and inter-departmental consultations. Why this deviation from an official of the Ministry of Lands and Natural Resources? (See a short Report on "Operation Galamstop" below)
https://www.ghanaweb.com/GhanaHomePage/NewsArchive/Government-launches-new-software-to-fight-galamsey-677276
What the Co-ordinator said is capable, in my view, of confusing the members of Operation Vanguard. They are already operating on a basis whereby one contingent goes into the field for a period of time, and is then relieved by another contingent. If they encounter difficulties, or fail in their task, it is not because the "President's vision is that they should be there for ever". And as for "phasing Operation Vanguard out", where was the gentleman when Prof. Frimpong-Boateng, Chair of the Inter-Ministerial Committee of Illicit Ming (IMCIM), announced a step-by-step programme ["road-map" whereby (1) galamsey operators would be trained in mining techniques that do not cause environmental devastation to the countryside and which do not destroy or damage our rivers, streams and water-bodies; (2) be registered and granted small concessions on which to mine legally; and (3) be aware that their activities would be monitored with drones which can report to foot patrols if and when the miners stray away from the mapped areas where they are supposed to carry out their mining?
The whole statement by the fellow is bizarre! What about the role of District Chief Executives and Municipal Chief Executives, as spelt out in Operation Galamstop? Is it not envisaged that through these local officials, community action will be generated to ward off the activities of recalcitrant small-scale miners who will spurn the operational guidelines issued by IMCIM and engage in galamsey operations? Is the official not aware that the districts have been provided with communications facilities to connect them directly and instantly with IMCIM in Accra? What briefing was given to him before he was unleashed on the "stake-holders"?
I say the situation is bizarre because the Ministry of Lands and Natural Resources must have made an input into the Operation Galamstop roadmap before it was adopted and published! If the Cor-ordinator has noticed some anomalies after the programme was announced, or during the implementation of the roadmap, the right thing to do is to alert IMCIM, through his Ministry, is it not?
Publicly speculating, at an official level, on when and how Operation Vanguard will be "phased out" is, in any case, to deflate the morale of a body that places itself in physical danger on a daily basis, in order to achieve the objectives assigned to it by the Government. Silence on what has happened in this instance will not work, for everyone is currently watching the Government with eagles' eyes. Is the Government serious? How is it enforcing its own new laws?
So charged is the anti-galamsey atmosphere that even ordinary failures in action can attributed to corruption, thanks to the Anas revelations. Therefore, INACTION regarding behaviour – on the part of an official – that creates further confusion is not an option! But then, what do I know, regarding a system that constantly keeps moving on when mistakes occur? A system that moves on, even where murder has been committed?
www.cameronduodu.com