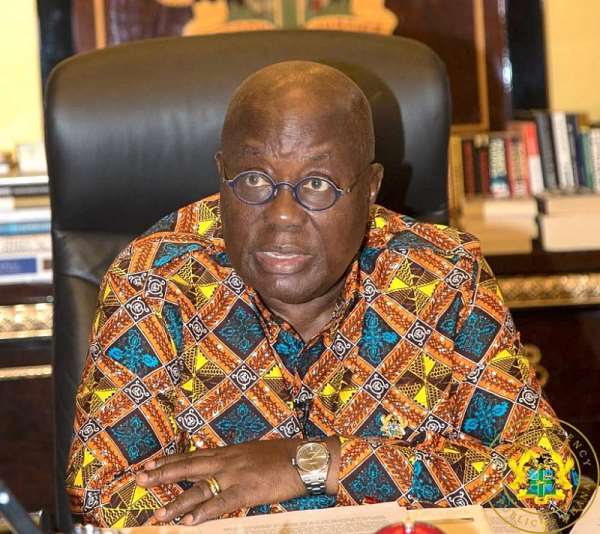 Growing up, I first came across the word referendum somewhere in JSS during one of our social studies lessons about Ghana and how it gained independence. There we learnt that there was a portion of the present day Ghana known as Transvolta Togoland under the British colony at the time Gold Coast was getting ready for independence from British rule.
There was a referendum and the people were to decide whether they want to join Ghana in independence or not. The outcome is why Volta, Oti, parts of Northern, and Upper East Regions are part of sovereign Ghana today.
Every referendum have two likely outcomes; "YES" to say we agree with the motion and "NO" to say we reject the motion. Like any other election in any democracy, people are free to decide what to chose and have right to campaign for or against the motion.
The Oti et al Referendum
Prior to the 2016 elections, one of the major campaign promises of His Excellency Nana Addo Dankwa Akuffo Addo was to create more regions with specific mention of Oti and other areas he intends making separate regions. As constitutionally illiterate many of us were then, we thought the power to alter regional boundaries lie solely in the hands of the president and kept wondering why all these years with this power, presidents in the past did not make every district a region to have 275 regions but just 10.
We were then met with the reality, an issue of constitutionality, there needed to be a referendum since the power lies in the hands of the people but not the president. The electoral commission conducted the polls amidst reported cases of gross electoral malpractices by both people believed to be election officials and voters across the affected areas. There were instances where videos were seen of people believed to be election officials thumb printing as many as a booklet of ballot paper in favour of "YES" votes.
Interestingly, whiles many observers and organisations both home and in the diaspora were calling for investigations into the gross election malpractices and in fact if possible, declare the whole election as null and void, our lawyer President Nana Addo Dankwa Akuffo Addo was quick to congratulate the commission for a good work done. He noted that the election was free, fair and in accordance with law and without any form of illegality.
It then became obvious that we have a president who doesn't care whether the constitution is been compromised or not, once it has to do with whatever he promised; it must be done whether through fair or foul mean. In effect, its only his opinion that matters and in this case the no votes don't matter and should not even exist.
The Aborted 17th December 2019 Referendum
Reason given by President Akufo-Addo for aborting the 17th December referendum is that, to allow broader stakeholder consultation leading to a "national consensus on the motion". This is very ridiculous to say the least. Wondering if the supreme law of the country, our constitution stated anywhere that, there must be a national consensus on a motion where all Ghanaians must agree to cast their ballots in a specific direction before the election must be held.
The president tabled a motion and even before Ghanaians whose views he is seeking started reading the motion, he had taken a stance and started campaigning for a "YES" vote. When he started, he never realised there was not enough stakeholder consultation?
Our president says there is no national consensus and that is to mean, that he was expecting everybody else to agree with him that local level elections including assembly elections should be run on partisan lines. Is our president a democratic leader or an autocratic one? Why then the need for a referendum to seek the opinion of Ghanaians if he feels the outcome should be what he expected?
Hon. Mustapha Hamid, Minister for Zongo development once said that "it is only the President's opinion that matters" in the country and we took it lightly. It is now evidently clear that Nana Addo is making fun of the very constitution that made him the president. Once he feels that a constitutional provision when initiated will not favor him, he overthrows it in an autocratically democratic way.
His Excellency Nana Addo Dankwa Akuffo Addo is a threat to Ghana's democracy; bitter autocratic pill Ghanaians cannot continue to swallow beyond 2020. Changing him is a civic responsibility if we want to revert to a true democracy. All hands must come on deck.
BY Felix Kɔku Bonney