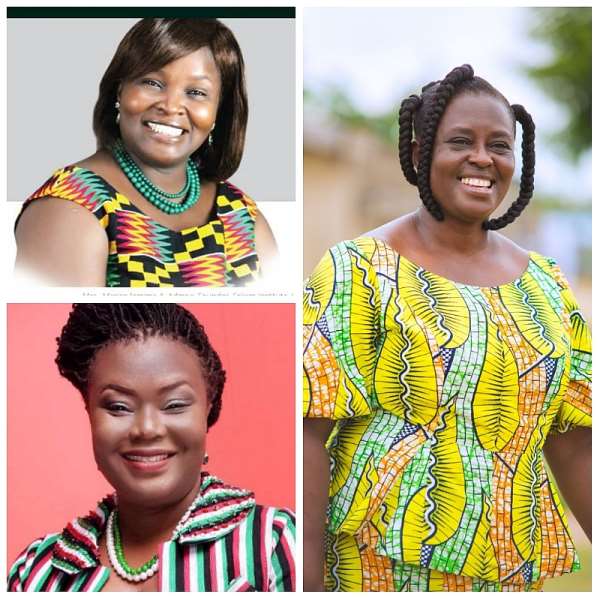 The National Democratic Congress (NDC) Women's Wing of Volta Region wishes to congratulate all farmers on the 35th Farmers Day Celebration especially the gallant women in all stages in the value chain on the occasion of the 2019 Farmers Day Celebrations.
The NDC WOMEN'S WING recognizes your continuous efforts in helping to feed the nation, while working to support the advancement towards attaining food security and economic growth.
Yes indeed you have proven your commitment to the stocking of the nation's food basket.
The NDC as a social Democratic Party , applauds and recognizes all your efforts and that's why they introduced several interventions programs during their tenure, notably the establishment of Agriculture Mechanization centres, introduction of the National Buffer Stock programme, free fertilizer for cocoa farmers and the subsidization of premix fuel etc.
However, we will also like to help echo the sad predicament of our peasant farmers who are suffering so much post-harvest loses under this present government to the extent that they are even threatening to boycott this year's farmers' day celebrations.
We pray government to as a matter of urgency pay rapt attention to the plight of our dear farmers.
We wish to reiterate the NDC commitment to building upon the solid foundation we left in 2016 for accelerated agriculture driven economic growth when we return to power come 2020.
The Volta Regional Women's Wing joins the nation to celebrate all farmers on this big occasion most especially, our women who are into farming.
It is our prayer that a woman emerges as the overall national best farmer.
Once again, we say A Happy Farmers Day Celebration.
Ayekoo!
Long Live Ghana
Long Live Ghanaian Farmers
Long Live NDC
Signed
Hon Delphia Fafa Agbai
Regional Women Organizer.