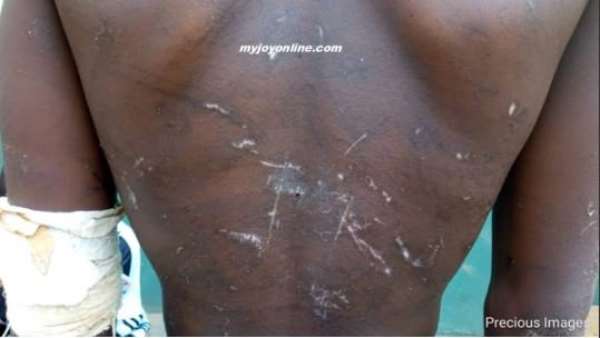 The Commission for Human Rights and Administrative Justice (CHRAJ) has charged three soldiers who brutalised four minors over a stolen laptop to pay compensation to the victims.
In its ruling, CHRAJ gave the soldiers three months to pay the victims ¢10,000 each for their salary.
The victims are also to benefit from free medical care from any military hospital until they have been declared fit.
Further, the soldiers are to face disciplinary action from the Ghana Armed Forces (GAF).
In July 2018, JoyNews broke the story of the four boys, who were tortured by the military men after they were accused of stealing a laptop belonging to one of them.
The boys aged between 13 and 16 years, were picked up on June 24, 2018, at about 3 am and driven to the 3BN barracks in Sunyani, the Bono Regional capital.

The soldiers, O.C Prempah, Sergeant Adu Gyamfi aka Shakor and Ebo Mensah threatened to kill the boys if they don't confess to the alleged crime. They allegedly beat the children with metals and sticks.

The boys said they were innocent but they were severely received beaten.
One of the teens had a deep cut to his head and needed stitches. Their backs showed crisscrossing bruises and another had his head bandaged.


Father of one of the boys petitioned CHRAJ over the issue. Later the other parents joined the case.
Reacting to the verdict, the parents expressed gratitude but added the perpetrators be made to fund the victims' bills until they reach full recovery.
—Myjoyonline.com