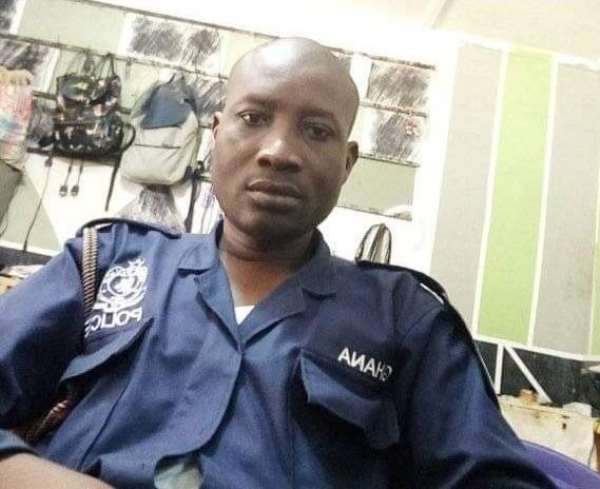 Sergeant Emmanuel Chikudoh was killed during an attack on bullion van belonging to ADB Bank at Sefwi-Wiawso.
Managing Director of ADB Bank, Dr John Kofi Mensah, has sympathised with the Police Administration as well as the family of the police officer who was gunned down by armed men at Sefwi-Wiawso in the Western-North Region, Tuesday.
"As a bank, the police are our compatriots so psychologically we take the police as even part of us...this is an unfortunate incident," Dr Kofi Mensah told JoyNews in an interview.
"On behalf of the board, management and staff, we would want to express our sympathy and condolences to the IGP [Inspector-General of Police] and his staff. Secondly to the bereaved family," he added.
Sergeant Emmanuel Chikudoh, was killed during an attack on bullion van belonging to ADB Bank, a police situation report (SITREP) indicated.
On Tuesday morning at about 11:00 a.m. the Acting Manager of ADB of Sefwi Wiawso reported to police that their bullion van with registration number GT 9436-17, a Nissan Hardbody escorted team led by Saviour Amuzu, came under attack by two men armed with pump-action guns at the outskirt of 290 community near Asempaneye.
The team, including the deceased, was on its way to the Essam branch to escort cash to Sefwi-Wiawso branch.
Meanwhile, ADB management has also pledged support for the family to give the deceased an appropriate burial.
While expressing "confidence in the police they will continue to protect life and property as they are mandated to do," Dr Mensah also cautioned the public to be cautious of their movements especially as the Christmas season nears.
---Myjoyonline