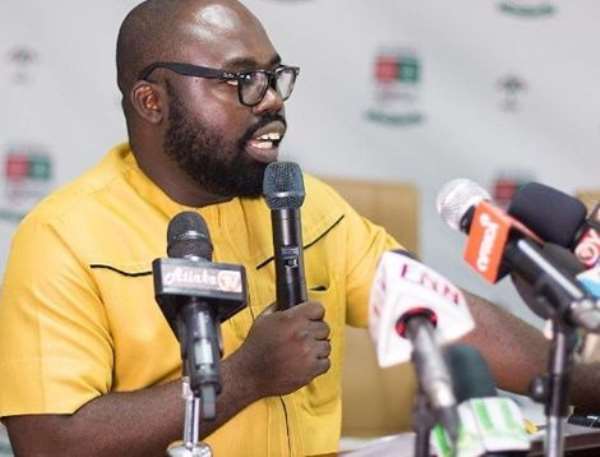 Deputy General Secretary of the opposition National Democratic Congress (NDC), Peter Boamah Otukonor is asking President Akufo-Addo to resign over a new Afrobarometer survey he referred to, saying 59% of Ghanaians agree that the country is 'going in the wrong direction'.
According to the survey, Ghanaians are not content with the country's economic situation and their personal living conditions, and a majority say the country is headed in the wrong direction.
"The level of corruption under Akufo Addo's government is the worst ever in the history of Ghana and the Afrobarometer report shows Ghanaians are suffering and the President must resign immediately," Peter Boamah Otukonor told Kwame Tutu on Anopa Nkomo on Accra-based Kingdom FM 107.7.
He also added that "the NPP Government is superintending over a perfect recipe for high deficits" and "record borrowing that it seems to be hiding under a financial engineering plan."
According to Otukonor, the improper allocation and disbursement of funds on the part of the NPP government is only plunging the country into economic crisis and a phenomenon that leaves the nation's bursary with little or no funds for infrastructural projects.
Per the latest report, 59 percent of Ghanaians feel the country was going in the wrong direction while only 35 percent felt the country was headed in the right direction.
Approval ratings on indicators of the government's economic performance in the latest survey declined sharply compared to 2017, with approval on the management of the economy recording the steepest drop, by 20 percentage points.