Where Such Difference Of Living In Ghana Comes From?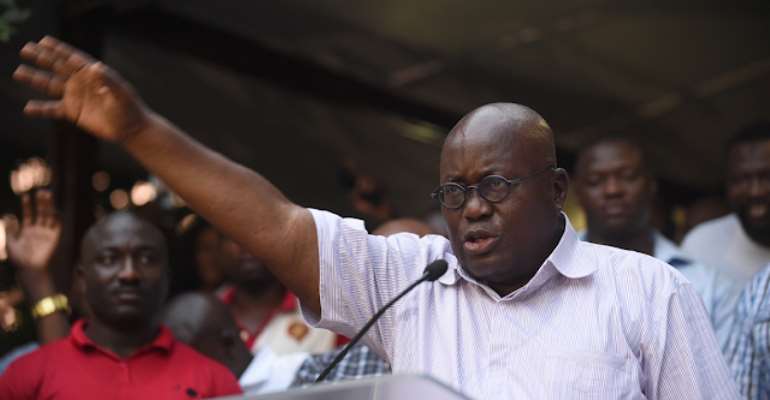 Apart from the chaotic political atmosphere which engulfed Ghana, during the military era of John Jerry Rawlings, I believe that many Ghanaians have never witnessed this kind of turbulence Ghana under any democratic rule.
Very often Ghanaian leaders on the campaign trail, soliciting for votes, often tell the people that the fight against corruption and poverty will be intensive, unfortunately, those promises are never fulfilled.
Political greed is tearing down the nation of Ghana and if we do not start to fight poverty and corruption seriously with great means, then the country will face a social explosion.
About Ghana, I often ask: where does such an incredible difference in living standards come from?
The common Ghanaians have reasons to risk their lives across the Mediterranean in search of greener pastures, despite the number of people, this sea with the longest name has killed.
Apart from agriculture which remains the backbone of the Ghanaian economy, Ghana is rich in mineral resources, while and cocoa cultivation has played a significant role in the agricultural development of the country.
The former Gold Coast's name significantly reflects on the extraction of the precious metal in past centuries. The other precious minerals for the country are diamonds, mainly extracted from Akwatia and manganese; bauxite and salt.
Despite all the extraction of all these precious metals, there is immense poverty in Ghana. The rich are getting richer, while the poor get poorer in the country.
The presidency of Nana Akufo Addo has seen throughout Ghana the occurrence of a series of events, including kidnappings, assassinations, and a huge public dissatisfaction.
The political chaos, the iron fist on journalists and assassinations have brought fear within Ghanaians. The crime which has engulfed Ghana of which many of the culprits are never brought to justice has made me wonder if this country has any future.
Life has been very tough for many Ghanaians, yet, the country is the favourite place for the Chinese born in extreme poverty. The Chinese are all over Africa, including Ghana, making money in gold mines.
Suffering in Ghana has no limit, it has also affected thousands of children trapped in child labour. The citizens of tomorrow are seen in dangerous situations affecting their social growth.
It doesn't make sense to be thirsty when we are surrounded by a vast body of water, therefore, the national treasures of Ghana must be wisely utilized to develop the country and to create more employment.
Ghanaian leaders are responsible for the economic poverty or hardships in the country, yet it's only the politicians and their families are living a better life.
It's not hard to explain the reason everything including, health, education, security, and employment are in deep crisis in the country.
The lack of intelligence, skill, good leadership and corruption, have affected the rapid growth of the country's economy, putting pressure on the common Ghanaian.