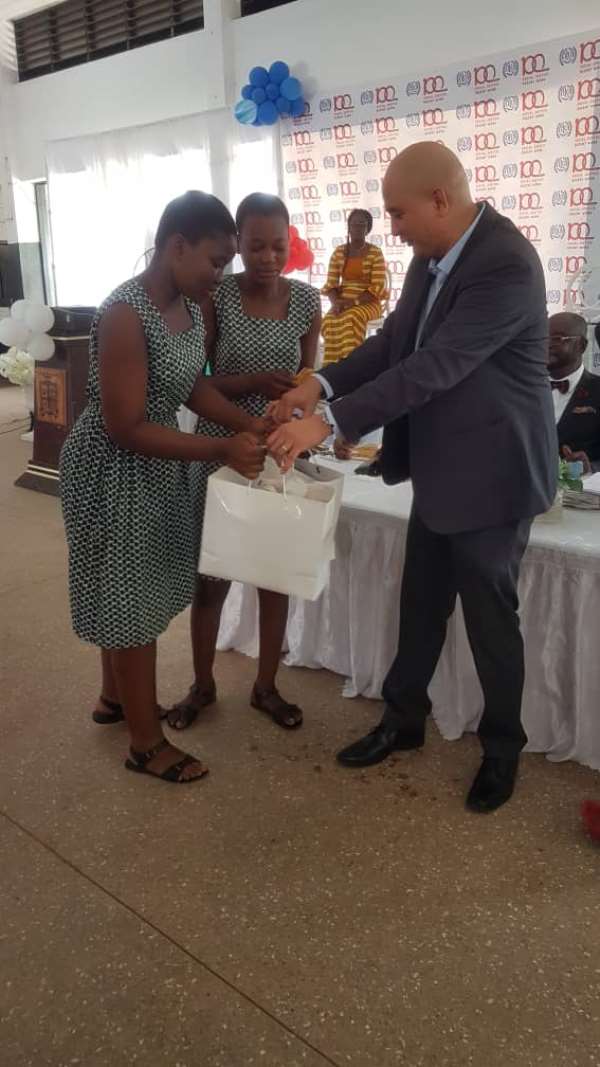 As part of the CENTENARY CELEBRATIONS of the International Labour Organization (ILO) the ILO sub region in Ghana has organised quiz competition for five senior high schools in Accra, where Accra Girls Senior High School emerged as the winners.
The Celebrations is on the theme " future of work"
The champions secured 33 points to beat four other senior High Schools (JHS) that participated in the competition.
They received plaques, ILO Souvenirs, Diaries, Pens and Jerseys as their prize.
Accra High school pulled 28 points for the second position, while Kinbu senior high, St. Thomas Aquinas Senior High and Holy Trinity Senior High obtained 21 points ,10 points and 6 points each, for the third, fourth and fifth positions respectively.
The contestants were quizzed on the ILO from its inception in 1919, its mission, and vision and core mandate, and on the Organisation's work in Ghana since it joined in 1957.
Samuel Onoma Asiedu, National Project Coordinator, ILO Ghana Project Office said, the quiz competition was one of the activities of the centenary celebrations which started early this year.
According to his, the theme "future of work", aimed at the young people, therefore the quiz was organised to exposed them to what the future holds for them.
He said, " the world is changing in terms of work and many people have no idea what the world is changing; so this is to educate and sensitize the youth to live upto current situation in the world of work", he said.
Adding that, there were no criterion, rather the schools were selected based on record of actively participating in events.
Touching on interest of workers in the country, he said, there have been series of improvement due to the work of various unions in the country compared to some years ago.
"so far, the interest of the workers by the TUC and the rest, if you compare Ghana today and some years back, things are getting better but still government and stakeholders have to come together to always dialogue things aimed at shaping the future in a better way", he said.
He urged, individuals in the informal sector to unions in Ghana so that their interests and descent work can be achieved.