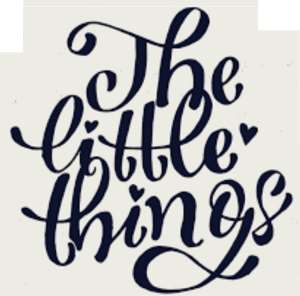 It was 8:20 AM. School would close its gates in 10 Minutes, and my dad, siblings and I had just set off from home. We hadn't driven on the main road for 2 minutes when at a police barrier, we were stopped by the police. Imagine how furious I was. We were almost late for school and the police ,on no other day than this one, had stopped us. My dad wound down his window, and the officer asked for his driver's license.
Dad reached for his wallet and pulled it out. Everything was in order. Next, the officer checked his insurance and found out that everything was in order. Dad was notoriously meticulous with all his documents, so I expected we would be released soon; however, that was not to happen. The Officer went on to demand for the fire extinguisher and other miscellaneous items needed in a car at all times. Dad produced every single one of them! By now, it was obvious the guy wanted a bribe to let us go and dropped hints as to so however my dad told him without mincing words that there was no way he would do that as he saw no reason why he had done nothing and yet was still being persecuted. He went on to add that even if he had done wrong, he would rather face the music than pay a bribe. It was against his ethos. Realising he was not going to get anything out of my dad, the officer let us go.
That memory has been stuck in my mind ever since and has reminded me on some days, that your ethics should reign supreme above everything, except God of course. Your ethics should also guide you in all your dealings in life. However, in the course of my rather short life, I have come to realise that a majority of Ghanaians guide themselves with an ethos which is hindering us as a nation.
I was shocked when I read that, according to studies by the Centre for Democratic Development (CDD),GHc 9.6 billion has been lost from the public purse as a result of corrupt practices in the country since 2017. I repeat: GHc 9.6 billion has been lost to corrupt practices! For years, the wide majority of this country has blamed its woes on it's effete and corrupt leaders. However, we must ask ourselves; Where do these leaders originate?. From our circles, that's where!
We have children who from a very early age, believe it is normal to receive exam questions ahead of the actual examination.
We have drivers who openly flout the laws of the road and yet can escape punishment by coughing up some few Cedis to the authorities.
We live in a country where people siphoning some cash from the company account is considered "normal" and I am not wrong to say this is not right!
Integrity in Ghana today is treated in most quarters of Society with contempt and ridicule!. People are branded selfish when they plain refuse to cheat in exams or help cover up fraud, and it's very worrying! How do we expect our leaders to do good when we continue exhibiting such backward tendencies?. Are we willing to change?
We can keep on harping on and on about how the system is horrible, but that will not change anything! The change has to start with us!. Nothing is going to change if we keep calling for large scale interventions, and yet we are quite unwilling to put a halt to all bad practices that are hindering us as a nation. Let us not take granted or individual actions. Just one bribe is buffering the whole system and should not be taken lightly.
So let us stop:
-Cheating in examinations
-Paying bribes
-Procrastinating at work
-Being late to meetings
-Flouting the rules of the road
-Stealing "nokofio" from our workplaces
And all the other practices which we know very well is not ethical!
I must note, however, that I am not a perfect human being. I have done some stuff which I will forever regret doing; however, it is not too late!. Let us all change for the better!
My mission today was to offend you and jar your senses, and I hope I have achieved that.
Deo Volente!