Nadowli, Daffiama water projects to cost C4.2bn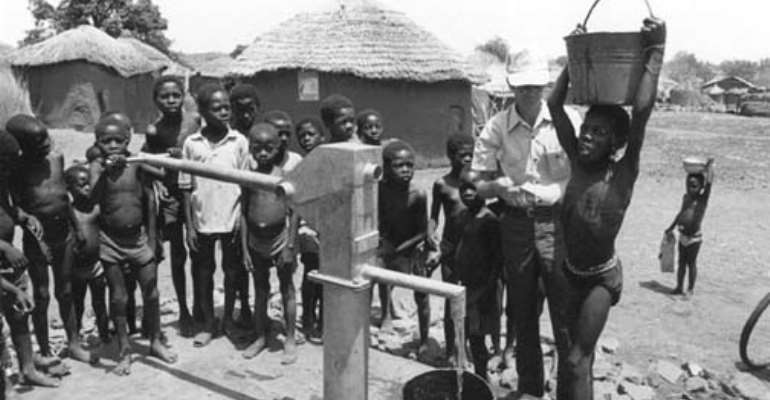 Wa, March 23, GNA - Work on the Nadowli and Daffiama Small Town Water Projects in the Nadowli District of the Upper West Region, estimated at about 4.2 billion cedis would begin soon.
Contract for the projects was signed in February this year. Kaleo, another town in the district earmarked to benefit from the project, could not be included this year as a result of the discovery of inadequate water in the water table after feasibility studies. A report presented on behalf of the Nadowli District Chief Executive, Wing Commander Eric Dakurah (Rtd) disclosed this at the annual regional review conference of the Community Water and Sanitation Agency (CWSA) at Wa.
The conference provided a platform for all Municipal and District Assemblies in the region to review their water and sanitation programmes on the eradication of water borne diseases such as Guinea worm in the region.
According to the report, 1,291 household latrines and 10 institutional latrines would be constructed in the district this year. The assembly would drill 60 boreholes in communities that had been pre-selected and sent to the regional office of the Community Based Rural Development Project.
In another report presented by the Jirapa/Lambussie District Assembly, 66 boreholes were constructed out of the projected 83. Out of the 66 boreholes 57 of them had been fitted with pumps. The report said three boreholes were drilled in the Yaga area of the district, a Guinea worm endemic area.
It said the assembly, would construct 18 school blocks this year, each with a KVIP and a urinal.