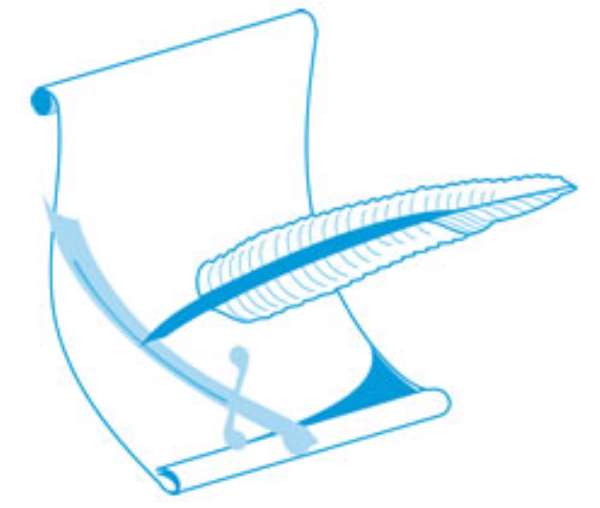 Some things will never die. But even when they die their ghost will forever remain restless. 'Soli' otherwise known as 'Payola' is one of those characters. Soli is like a rolling stone. (Nsuo aboro obour).
The first time I heard that Soli was a bad practice and should be stopped, was when Noah was busy building the iconic Ark.
The Ark is done. Noah is dead. In fact, he's been long gone. Also, it was the time I learned King Asomani chased the Danes out of the Christianborg Castle at Osu, Accra.
Yet, Soli is alive and kicking.
Is he that old?
Anyway, years ago, a friend of mine who'd learnt that Soli could die prematurely said this prayer:
"My Father who art in Heaven. I've learnt that 'Soli' won't fall again. The rains will pour, I'm told but 'Soli' won't fall. Thus, I beseech thee Lord, and I'm pleading with you to send Angel Gabriel down. I need his intervention, else I shall perish."
He seemed so troubled.He was worried that the 'Soli' tree could be cut down.
So I had to psyche him up.
"Ogyam, calm down. There's no fire in the lizard's belly, " I assured him.
Actually, what he heard was a sound from a catapult not a hand grenade. It rang like a gun, I heard it too. But my checks revealed the bullet came from a catapult.
By the way what's Soli?
Soli in Ghanaian journalism practice is an amount of money paid to a journalist after h/she covers an event or assignment for publication. Some journalists have justified it as a form of transportation fare from the event ground back to their respective media houses.
Is it really just transportation fares?
Some senior journalists have raised concerns about the practice and how it increasingly seems to be chipping away the pride associated with the noble profession.
Doreen Hammond Editor Junior Graphic newspaper and newly-crowned GJA Best Journalist of The Year is the latest one to speak to the issue.
The multiple award winner has urged Ghanaian journalists not to accept 'Soli' because it's not a good practice. "Stop accepting Soli," she admonished.
And do you think that advice would register?
The Soli takers don't care a bit.
They careless about it. To them in as much as it didn't come out from GJA or NMC, there's no cause for alarm.
Remember they talked about Soli in 1950.
They ridiculed Soli in 1970. In 1990, there was a well calculated attempt to assassinate Soli. Somehow Soli survived. I've no clue what they'd do in the year 2020.
I find this year's call quite intriguing.
This one has picked up a bit early. It usually kicks in, in the month of January, that's every 20 years.
Still wondering though..Why now?
I'm not sure ifJudas is the time keeper today.
Ubiquitous Judas! The guy is quick tempered.
He doesn't seem to appreciate time.
He will plant a kiss on your cheek in a jiffy and literally throw you under the bus for a token.
Would Soli ever die?
Soli is like a olling stone. It's bashed daily by the rivers yet it lives unscathed.
Soli appears to be an undying guy.
Place embargo on it, kill it, dunk it in a frying pan, and even munch him today, tomorrow Soli will resurrect.
So this is what I tell folks who seem irritated by the practice-- when the morning blinks you've got to blink too. To blink means condemn it, don't keep silent over it .Soli has lived long. Longer than any of today media chieftains in Ghana.
Are journalists saints?
No journalists are not saints. The secret is, we tend to cover up our friends back. We don't castigate ourselves often. We don't talk much about the shady deals we indulge in.
And that makes us feel untouchable and appear like saints. But we are not.
Matter of fact we are as fallible as the police who takes a few cedis from the driver for traffic infraction or the judge that accepts goats or meow before giving verdict.
Or like the university lectuter that exchanges grades for sex. In short, we are all in the boat together-- floating on the high seas.
Would journalists stop accepting Soli?
That's interesting question. In fact when they do 'Soli' will die.But would they do it, those who accept it have sworn hell and visited some shrines-- Akonedi in mind. Nonetheless, there are times when it takes much more strength, regarding when to let go.But fact is the practice seems to have grown strong roots and wild horrns. And I know that can't happen now as long as the vulture is still scavenging.
The Evolution
Over the years Soli seems to have evolved from hampers, brown envelopes (local currency) to doling out cash (wads of US dollars), cheques, cars, outboard motors and landed properties like houses.
And I think what seems to be the bane of this, is media owners have failed to 'pay their dues.'
In other words they don't pay journalists well. And I think they must start to doing that from now. I maintain that.Soli will die if journalists are paid handsomely.
And this is what Ms. Hammond had to say again about Soli: "Soli is something you take to influence. I don't take soli. Soli is not right to the extent that it influences you. Taking money to drop a story is unacceptable. Soli is wrong if it will influence you from the right thing or lose credibility."
The cat is out of the bag.
Now we know Soli does more than giving a journalist a mere transportation fare.
So how much would it take to spike, trash or kill a story? Or even change a story line?