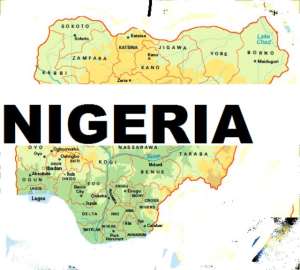 Nigeria should move on. The West-African nation must focus on building its shambolic economy, fighting corruption, providing good road infrastructure, and creating jobs for its teaming unemployed population that are fleeing the country day in day out.
No time to be licking old wounds. It should rather focus on reducing poverty, ending chronic corruption and providing efficient as well as effective education and good health care systems.
No time for business as usual, when 86.9 million Nigerians are now living in an extreme poverty, which represents 50 per cent of its estimated 180 million population.
According to a 2018 study as Nigeria faces a major population boom-- it will become the world's third largest country by 2050.
Literacy rate
The country's adult literacy rate was at level of 62 per cent in 2018 up from 51.1 per cent in 2008.
So why should one gamble with its progress?
Nigeria, should rather roll up its sleeves and get its hands dirty. It should start to resuscitate its paralysed and comatosed public institutions, rake the muck and create an enabling environment.
Actually, there is a laundry list of stuff that Nigeria should focus on rather than grappling with its perceived national identity crisis.
Jack McCaslin, a research associate for Africa policy studies at the council on foreign relations, Washington DC wrote this several years ago: "Just over 104 years after the amalgamation, the country is still grappling with its national identity and a reanimated separatist movement."
And don't forget there's Boko Haram---a Jihadist terrorist organisation based in northeastern Nigeria.
Seriously, why should Nigeria worry itself over image rediscovery or rebranding?
In my view, the focus should be on changing its mindset, changing its attitude and changing its way of doing things. Ultimately, that should be the centrality of this conversation.
When did it start and who's behind it?
It's believed it began at the dawn of Nigeria's independence, possibly buoyed by then its West African neighbour---the Gold Coast renaming itself Ghana.
That drive, that radicalism, that boldness seemed to have evaded then Nigeria leadership, according to some Nigerian historians.
So what's changed?
There appears to be a clarion call. A call to resuscitate that hitherto conversation.
A short video sighted on social media a couple of days is appealing to the people and the leadership of Nigeria to reconsider the idea of changing the country's name to Songhai..
The video must've been out there for awhile. But I don't know for how long.
That short clip seems to suggest that, the name Nigeria, perhaps is the cause of Nigeria's woes. Supporters of the name change campaign think there's something wrong with the name Nigeria. Something spooky!
And of course, somebody, somewhere-- who died almost a century ago is being blamed for all that.
Prof. Akin Oyedebo, a Nigerian academician in the about -two-minute or so video blames Frederick John Dealtry Lugard (later Lord) a British governor who was stationed in Lagos, Nigeria. It's all Lugard's fault, he seems to suggest.
Who's Lugard and how'd he shape Nigeria?
Lugard was a consummate soldier, a former mercenary and explorer of Africa who governed Nigeria between 1901-1928.
Born on January 22 1858 and died in April 11,1945.
On January 1, 1914. Sir Lugard then governor of both the Northern Nigeria Protectorate and Colony and Protectorate Southern Nigeria, signed a document-- consolidating the two thereby creating the Colony and Protectorate of Nigeria. It took Nigeria 46 year to become an independent state.
Prof. Oyedebo, again appears to suggest that Lord Lugard is responsible for the country's ineptitude, poor economy, sunken image etc.
Also, he extends the blame to Lugard's supposed girlfriend-- Flora Shaw (a journalist) who later became Lugards wife for not giving Nigeria what I will call a befitting name.
He further argues that the change of name would restore Nigeria's lost glory. It will put its violence and bruised reputation behind her, perhaps obliterated. Not only that but also the country will see a silver lining.
That sounds like a silver bullet!
Note, Nigeria's problems are in layers.
As they go beyond name branding or name changing. Indeed there's more to it than meet the eye. We've to remember that if Nigeria changes her name and doesn't do things right, she would remain in the proverbial-- ABC.
Mind you the magic is not in the name change ( it may play a role though). Rather the magic is in the things we do better which perhaps we never used to do. It's in the things we avail ourselves to do differently which we never dreamt of doing plus ensuring that they're done well and could stand the test of time
With that mentality, I've no doubt that this great nation(Nigeria) which has the par excellence human capital could do great things if the governments and the citizens begin to think Nigeria first rather than themselves.
So, before, you get carried away by the name change wind,, may I crave your indulgence to ponder over the following:
How often do Nigerians get power or electrify supply--uninterrupted from NEPA, Nigeria Energy Power Authority)? NEPA is the agency that's responsible for providing energy to consumers.
Hardly do they get it. NEPA since its inception has failed to live up to expectations. And per its erratic power supply, Nigerians have coined a derogatory phrase for the power provider. To them NEPA means--'Never Expect Power Always.'
In fact it is like Catch 22 situation:
When you have the certificate you don't get job.
So, what purpose does it serve, if you change the name and you don't have power?
How would the manufucturing companies perform?
If you change the name and there's no deliberate efforts to create a conducive or an investor-friendly atmosphere how would the country attract investors from abroad and elsewhere?
What would the leadership get if they change Nigeria's name and fail to create jobs for the people, fix the poor roads, build the broken bridges and institutions or the dilapidated health institutions?
History of name change
The. quest and desire to change Nigeria's name dates back in1960. According to Prof. Akin Oyedepo one prominent Nigerian (name not clear in the video) who possibly gave birth to this idea, had suggested ,Nigeria should change her name to Songhai.
Why Songhai?
Prof. Oyedebo says "Songhai has some relationship with Nigeria .So I thought we could start changing the name Nigeria and all the bad things associated with Nigeria.."
Songhai (capital Gao)was one of the great empires that emerged in west Africa in the 15th century.
Other prominent ones were the old Ghana Empire, and Mali Empire.
So what stopped Nigeria to change its name at Independence?
They lacked temerity and confidence.
In the words of Prof.Oyedebo: "Unfortunately, the Leadership of Nigeria at independence was not far-sighted to even recognise that... Flora Shaw the girlfriend of Lord Lugard could not give us a name ," Prof Oleyebo lamented.
Prof. Oyedebo in his avowed bid to make grounds for the change explains that the cognome of Nigeria is derived from Latin word black which also means Negro.
"In fact it was a derisive name to give us Nega Area. And anytime I see Nigerian athletes at the international athletic meetings and they wear tags NGR, it reminds me of the N-word," he says.
He says the belief held by many that Nigeria got its name from or after the River Niger is false. The academician explains that long before the advent of explorer Mango Park, and the Lander brothers to the west coast, specifically in Nigeria, the Niger River was known by the indegenes as Kwara or Kuara.
I'm sure he makes a pretty good point.But most Nigerians don't support the name change idea. They don't think it will change their fortunes and they don't believe a bit that it would have any direct positive impact in their lives as well as affect their perceived sinking image. And I couldn't agree more.
After all, changing Nigeria's name to Songhai would not put monies in their pockets.
That would also not slow down or reduce brain drain, fix their poor roads or provide goods and services. That's what all Nigerians are looking for. Pursuit of happiness, peace, safety and security. Again, how would they fend for themselves and take care of other pressing issues such as, housing health, education, occupation etc?
What would put food on their kitchen tables? Obviously it isn't it a change of the country's name to Songhai?
No doubt Songhai sounds good. It historic and has cultural and traditional relevance to the African. Its powerful leader Sunni Ali and others had played their part and gone. It's our turn. Therefore, let us play our part. Let's leave a legacy worthy of emulation, a legacy that posterity will be proud of.