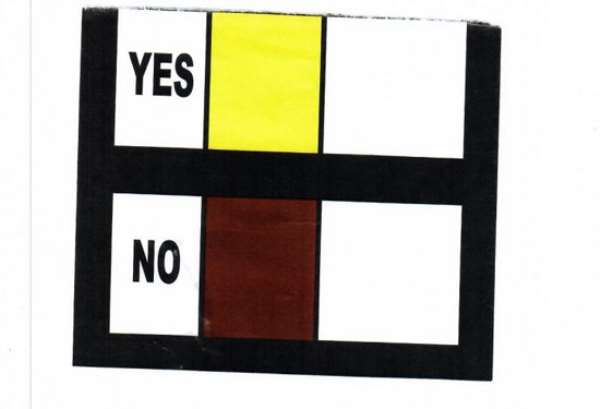 More pressure is being mounted on the Akufo-Addo government to halt the December 17 referendum.
A pro-democracy group, FiftyPercentPlusOne which is making the latest call believes that there are several indications that the government will see a resounding defeat to its push for a 'YES' vote if the referendum is held.
The group said the government must listen to the calls for national consensus on the matter before proceeding with the process.
"The reactions by the opposition political parties and National House of Chiefs are indications that the preparations toward the referendum were made without the involvement of major political and religious stakeholders in the country and this is purely undemocratic," the group said in a statement.
The December 17 referendum which is to decide on whether or not political parties should be allowed to sponsor candidates at local level elections has generated heated debate in the country with even parliamentarians divided on the matter.
The National House of Chiefs and opposition National Democratic Congress (NDC) among other pressure groups are campaigning for electorates to vote 'NO' at the polls.
But the governing New Patriotic Party (NPP) believes a 'YES' majority vote holds the magic to the future of Ghana's development.
The 'YES' agenda is also being pushed by the Head of Local Government Service, Nana Ato Arthur who has debunked claims that electing Metropolitan Municipal and District Chief Executives (MMDCEs) will divide the country.
"Accountability, decency, truthfulness and hope for a better future, would be thrown to the dogs the very day we allow political parties to present candidates for election at the local level," the group said.
FiftyPercentPlusOne which believes political infiltration of local level elections would mark an end to accountability and decency at the district level says Ghanaians must go all out to vote 'NO' in the polls should the government decide to go ahead to hold the referendum without further consultation on December 17.
---citinewsroom