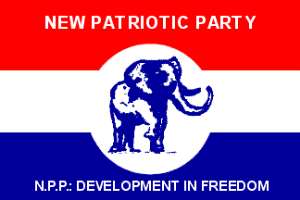 It has been expected by now that the President, Nana Addo Dankwa Akufo-Addo, would have conducted a major reshuffle of his New Patriotic Party (NPP) cabinet. Unfortunately, the President continues to pussyfoot on this matter of utmost administrative importance. This, in a gist, is what seems to be contained in the report just released by the Alliance for Social Equity and Public Accountability (ASEPA) – (See "ASEPA Report: NPP Could Lose 2020 Elections – Lecturer" TheProbeGh.com / Ghanaweb.com 10/20/19). There is absolutely nothing new here, in terms of what some of us avid observers and critics of our national political culture have been saying and writing about for a little under three years now; which is that Nana Akufo-Addo can implement all the most progressive and visionary policy programs that he has been deftly and inimitably executing since he assumed the democratic reins of governance and still lose next year's election.
We have also admonished, time and again, that the President needs to delegate more of his duties to his Vice-President and his other platoons of executive deputies and operatives and spend more time on the ground at home ensuring that his appointees are meticulously doing the work for which they were appointed and duly sworn to execute. You see, Nana Akufo-Addo does not really need to attend each and every United Nations' General Assembly confab every year. This is what his Permanent UN Representative is there for; there is also, of course, his main point man or Chief Diplomat or Ambassador to the United States, who could readily stand in for the President at a moment's notice and perform creditably at all fronts. The President also needs to listen to the leaders and operatives of Think-Tanks in the country, including even those that are well known to be dead-set against his visionary and very progressive development agenda for the country.
Even as the ASEPA Think-Tankers aptly highlight in their report, at least the portion of the report that was reported by the media, Nana Akufo-Addo needs to pay sedulous attention to the Public Relations aspect of his government and avoid the treacherous temptation of facilely assuming that his development programs and achievements are all too glaring to require any more amplifying of the same, especially where eligible voters and potential but undecided voters are concerned. It also goes without saying that the perspectives of those of our government officials entrusted with policymaking and executing decisions are sharply different from the perspectives of those at the receiving end of those policies and programs, especially vis-à-vis questions of how effective and/or successful such programs and policies are or have been shown to be.
Indeed, as many of my regular readers may readily attest, I have often noted that if the Akufo-Addo-led administration of the New Patriotic Party should go down in Election 2020, such debacle would be far less predicated or dependent on the performance of the ruling New Patriotic Party than the woeful inability of the communications operatives of the party to effectively transmit the great achievements of the current government to the Ghanaian citizenry, in particular the electorate. We are also not the least bit surprised by the call of ASEPA for the President to promptly remove executive dead woods, or woefully underperforming ministers from both his cabinet and the government at large. It has been crystal clear for quite sometime now that quite a remarkable number of executive appointees, both ministerial and non-ministerial, have not been performing up to par.
One begins to wonder what the Minister for Policy Monitoring at the Presidency has been up to all this while. It is also quite obvious that the President needs to significantly reduce the size of his cabinet to make it more efficient and manageable. If Nana Akufo-Addo is able to significantly take note and care of the challenges highlighted in the ASEPA report, at least by year's end, he must be then in ship shape to definitively and permanently dispatch his shop-talking political opponent come Election 2020. Mr. Mahama had better make arrangements to at least spend the first half-year post his grand political defeat next year in Maputo, Mozambique, where he has been pretending to be monitoring some electioneering exercises for a couple of weeks now.
*Visit my blog at: kwameokoampaahoofe.wordpress.com Ghanaffairs
By Kwame Okoampa-Ahoofe, Jr., PhD
English Department, SUNY-Nassau
Garden City, New York
October 20, 2019
E-mail: [email protected]