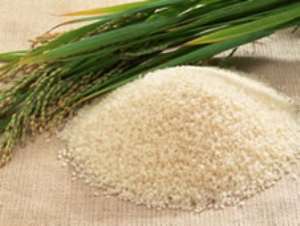 For those worried about their future, the most effective way to empower rice farmers in Ghana is to help them convert to producing certified organic rice. That is a niche they can occupy and a market that will grow exponentially. In a market economy, we ignore the forces of demand and supply at our peril in the longterm.
Same with the poultry industry. The question here is: Why do the regional associations, such as the Greater Accra one, not talk to the Ghana Exim Bank, about funding the purchase of mini poultry processing plants for all the regional associations?
Imported poultry are already processed and convenient for today's busy consumers - who have no inclination to murder broilers themselves at home and go on to butcher them, on top too.
For their information, mini poultry processing factories are available in India - and a deal with the manufacturers might even get theirs being exported to Ghana funded by the Exim Bank of India. Perhaps. Who knows?
Finally, the Neoplan bus manufacturers are also asking for state intervention. The niche market for the transport sector is the EV bus. Are they exploring that, as we speak? If they want to survive and thrive, they ought to. Quickly. Yoooooo. Hmmmmm...
As a patriotic citizen who is keen on innovation as a means of winning market share for Ghanaian entrepreneurs, I'd be quite happy to introduce Neoplan Ghana, to the brilliant Ghanaian inventor, Raphael Afordoanyi, whose company can take a share in their beleaguered business and help them transform it into an electric bus manufacturing company.
Furthermore, Raphael Afordoanyi's company can also provide them with a stand-alone off-grid renewable power system, which will supply them with electricity at half the tariff rates currently charged them by the Electricity Company of Ghana (ECG).
That will lower a significant cost factor in their operations, will it not, I ask? Mu 3mpe wayi na mu pe deyen? Haaba. For further information, Neoplan Ghana's obviously very desperate managers can WhatsApp me at: +233576564600. Tel: 0558852619 & 0277453109.
Innovation and creative thinking that meet the needs of consumers in their markets are key factors, in making all businesses thrive. State intervention seldom helps in that sense. As a wise and aspirational African people, who have opted for a market economy to power our transformation into a prosperous society, we ignore the forces of demand and supply at our peril, in the longterm. Hmmmm. Yooooo... Cool.