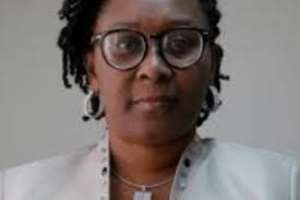 Director General of the West African Monetary Institute, Dr. Ngozi E. Egbuna says, Africa should be cautious of gender imbalance on the part of men in the educational sector.
She advocated for gender equality in the educational sector, saying, "We equally need the men."
According to her, the interest to advocate for gender education and mainstreaming, should not be overemphasised.
Speaking at the 12th Congregation of Wisconsin International University College, under the theme Quality Education: Role of Tertiary Institutions, she said the effect of having high rate of women in tertiary education exceeding the rate of men could be detrimental.
This was after the President of Wisconsin University, disclosed in a report that, the female grandaunts comprises of about 54% compared to 46% males, whiles the 2019/2020 academic admission saw double enrolment of females compared to last academic year.
"Gender equality is an opportunity to give equity to everybody, so is not enough to train the women and give them all the education, we should also balance it with the men because if we should leave the men behind, the women will have to deal with uneducated men.
In her view, while making sure that women do a catch-up, it's also important we have equity so that there's equality in gender.
"It is even worse to our world and for Africa if we have majority of the women well educated and the men uneducated."
However, she expressed excitement about female enrolment increment as it contributes to the UN's agenda of gender equality, however, maintained that while women are being encouraged, gender equality should be considered.