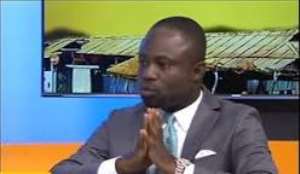 Ranking Member on the Health Committee in Parliament, Hon. Kwabena Mintah Akandoh has said, government is being political with the distribution of some ambulances procured.
The Ministry of Development and Special Initiative has persistently resisted pressures to distribute ambulances procured to serve emergency health issues in the country.
The minister, Hon. Mavis Hawa Koomson has attributed the inability to distribute the ambulances to installation of tracking devices, ambulances service centres and paramedics.
Speaking on Okay Fm Ade Akye Bia on Monday, Hon. Akandoh, also MP for Juaboso, stated that the government is "playing politics with the health of Ghanaians."
He stated, the government is being political with it's excuse to distribute the ambulances."
Hon. Akandoh added that government's intention to procure ambulances for the health facilities was announced in 2017, and that could have factored its claims prior to the procurement of the ambulances.
He argued that, tracking devices is not a necessity in the operationalization of ambulances. "Even if it is, how long does it take to install tracking devices, does it have to take a year" he quizzed.
The ambulances have been grounded for close to three months. This, he pointed does not form basis for the non-operationalization of the ambulances.
The point of lack of paramedics he said, re-emphasises the political stands taken by government, at the expense of the health of the Ghanaian populace.
"Ghana has about 103 ambulance centres with paramedics across the country, and, refreshing courses for paramedics shouldn't take that long. The health of Ghanaians goes beyond the petty politics being played by the ministry and government, and that should release the ambulances to the health facilities to serve their purpose."