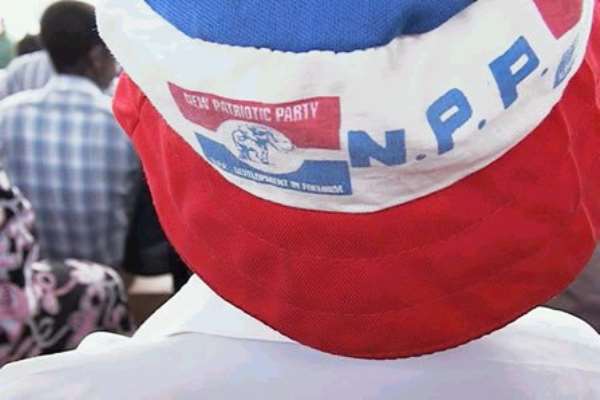 The self-styled Kumawuhene Barima Sarfo Tweneboa Kodua a. k. a Dr Yaw Sarfo in private life, has dared the NPP government of His Excellency Nana Addo Dankwa Akufo-Addo. He has said without mincing words that should the NPP government not restart the work on the half-completed Kumawu Government Hospital initiated by the NDC government under former President John Dramani Mahama but to abandon it to rot away, then he surely advise himself and vote the direction he has always done.
One thing I know for sure is Kumawuhemaa Nana Abenaa Serwaah Amponsah is a staunch NDC member who always votes NDC and cooks for NDC polling station assistants in Kumawu constituency during general elections. Again, I know that the "palace boys" (Ahenfie fo3) or almost all those living in and around the Kumawu palace who are principally the Ankaase royals and their supporters vote the NDC. This is a fact well known to most Kumawu citizens, if not all of them. However, little did I know about Dr Yaw Sarfo who never lived in Kumawu when I was growing up there that he too votes NDC until I became aware of his recent utterances captured on recorded video.
I am not gobsmacked by his revelation since he is from Ankaase, shares their unique political characteristics and aspirations, and also is under the spell of Kumawuhemaa.
I am not against him voting NDC but his cowardice and hypocrisy. When President Nana Akufo-Addo in his recent three days tour of the Ashanti region visited Kumawu and paid him a courtesy call at his palace, he was full of praise of the president without finding a clever way to communicate his worries about the hospital to him. Following his display of cowardice unhelpful to the president and the people of Kumawuman, I published an article on breakingnewsgh.com condemning him. It was titled, "The Alleged Kumawuhene Displays Acts of Cowardice and Hypocrisy During President Nana Akufo-Addo's Visit to Kumawu". For strange reasons never disclosed to me, my other online publishers never published the said article.
I am myself supportive of Kumawuhene Barima Sarfo Tweneboa Kodua doing whatever is legally acceptable to him and his subjects to persuading the NPP government to complete the hospital rather than leaving it to fall into ruins. However, by completely failing to convey his wishes and concerns to the president when an opportunity was presented to him on a silver platter is what is annoying to me and many a Kumawuman citizen.
Does it make any sense his threatened intent to vote NDC should the NPP fail to complete the hospital, although he already votes NDC, rather than pleading with the president to complete the hospital when he made himself available in Kumawu?
By failing to let the president know Kumawuman citizens' heart desire as staunch members and supporters of NPP who deserve better hence the hospital must be continued to completion, he has done a great disservice to himself and to Kumawuman citizens. He rather chose to sing the praises of the president.
For the attention of His Excellency Nana Addo Dankwa Akufo-Addo, Kumawu constituency or Kumawu traditional area deserves better for being staunch supporter of the Danquah-Busia-Dombo tradition throughout the political life of Ghana since the overthrow of the late President Dr Kwame Nkrumah.
A word to the wise is sufficient.
Rockson Adofo
Sunday, 24 November 2019