KMA members urged to explain policies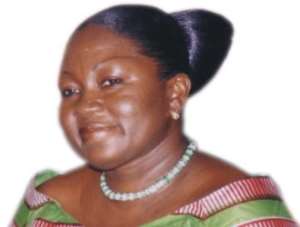 Kumasi, March 20, GNA - Madam Patricia Appiagyei, Kumasi Metropolitan Assembly (KMA) Chief Executive, has asked members of the assembly to endeavour to constantly inform and explain the policies and programmes of the assembly to the electorate to enable them understand and contribute to the successful implementation of such policies and programmes.
She pointed out that good governance required greater transparency at all levels of decision-making and implementation and there was the need for members to educate the people to be abreast with the assembly's decisions to ensure the successful implementation of such decisions in the metropolis.
Madam Appiagyei made the call at a meeting of the assembly and a delegation from the City of Almere in the Netherlands in Kumasi on Monday.
The City of Almere and the KMA have been in sister-city relationship since they were twinned in 1996.
The eight-member delegation is in Kumasi to assess the progress of some of the projects and programmes which had been initiated under the sister-city relationship.
Some of the projects are the Local Area Network at the metropolitan office of the Town and Country Planning Department, which links the Department to the Waste Management Department and the KMA.
Others are environmental and waste management projects, provision of educational infrastructure at Asokwa Sub-metro and the Kumasi Children's Home and micro financial support to some women groups in Moshie-Zongo. The delegation would also assist the assembly to identify additional areas of revenue mobilisation and also initiate exchange programme to build the capacities of women in the assembly to enable them to contribute efficiently to the work of the assembly.
Madam Appiagyei stated that the assembly attached greater importance to issues of education, environmental sanitation, revenue mobilisation and women empowerment and indicated that, the support from the city of Almere would strengthen the assembly to achieve its objectives in those areas.
She appealed to the members to contribute their quota to ensure the successful implementation of the projects. Mr Bernard Arnold, leader of the delegation, said members would complete the long-term proposals, which aimed at assisting KMA to achieve its developmental objectives.
He said the sister-city relationship between the city of Almere and Kumasi had been successful and beneficial to both parties. Mr Albert Anthony Ampong, Metro Co-ordinating Director, thanked the City of Almere for their support in the areas of education, sanitation and women empowerment and said the gesture was helping the assembly to provide efficient services to the people 20 March 06