427 suspected criminals have been picked up by a joint military and police team from Ghana and Togo after a swoop along the borders and selected areas of the two countries.
A total of 3,000 troops made up of 1,800 from Ghana and 1,200 from Togo were deployed for the operation leading to the arrest of the criminals comprising 333 Ghanaians and 94 other nationalities.
Speaking at Bawku in the Upper East Region to climax operation Koudanlgou III, Commander of the Operation, Col. Richard Mensah, said, the operation was carried out in the five regions of Northern Ghana and the Savanes region of Togo.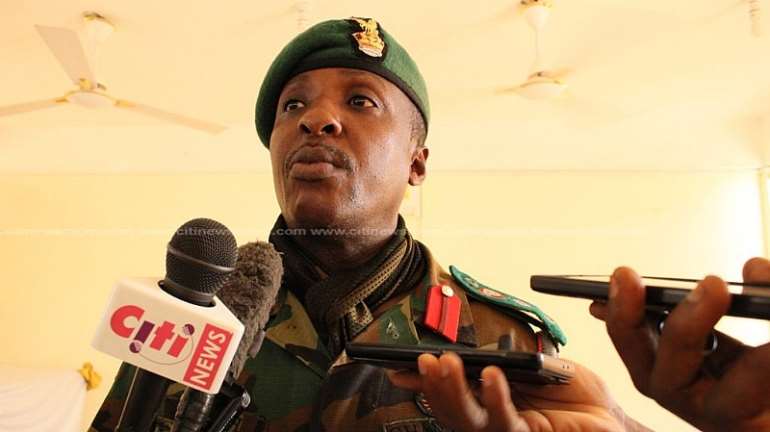 Col. Mensah described as successful, operation Koudanlgou which was aimed at dismantling and neutralizing all criminal gangs operating within the common borders of the two countries to create a safe and secure environment for sustainable growth and development.
"Arrested suspects possessed 83 illegal weapons both locally manufactured and foreign single and double guns and 241 pieces of ammunition without valid documents covering them. 173 motorbikes, one vehicle, 362 rolls X 152g of explosives and unquantified substance suspected to be narcotics were also seized".
Col. Mensah added that 25 foreigners from Burkina-Faso, 2 from Benin, 6 from Cote D'Ivoire, 9 Nigerians and 3 Togolese arrested foreigners were put before court and repatriated to their respective countries.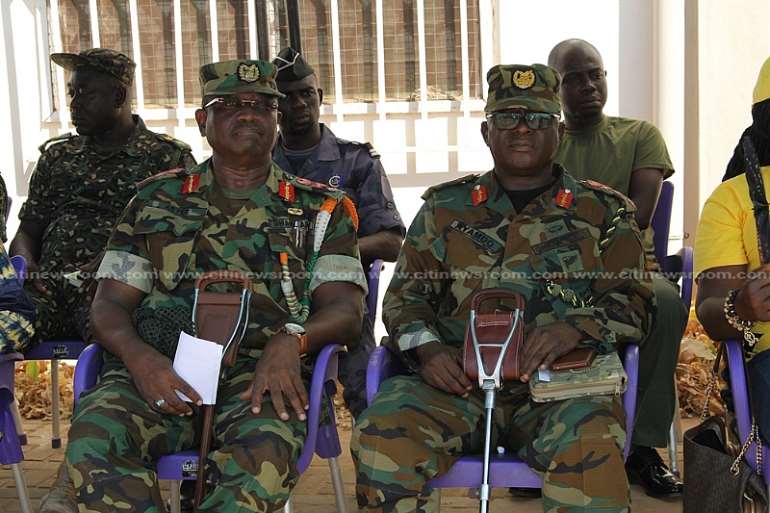 "Our locals are undergoing prosecutions, currently 8 suspects have been put before the Tumu District Magistrate court and fine GHC2, 400 and in default serve 8 months in prison with hard labour for removing forest products without authority. 17 suspects arrested with firearms were put before the Yendi Circuit court and have been remanded into prison custody to reappear on the December 5, while, 2 suspects found with narcotics were arraigned before the Bolga high court and remanded into prison custody to reappear on December 10".
National Security Minister, Mr. Albert Kan Dapaah said, the arrest of the 427 suspects is an indication of potential terrorist cells and multinational criminal networks along our borders that require synergy among member countries to proactively limit citizens' exposure to criminal elements and terror groups.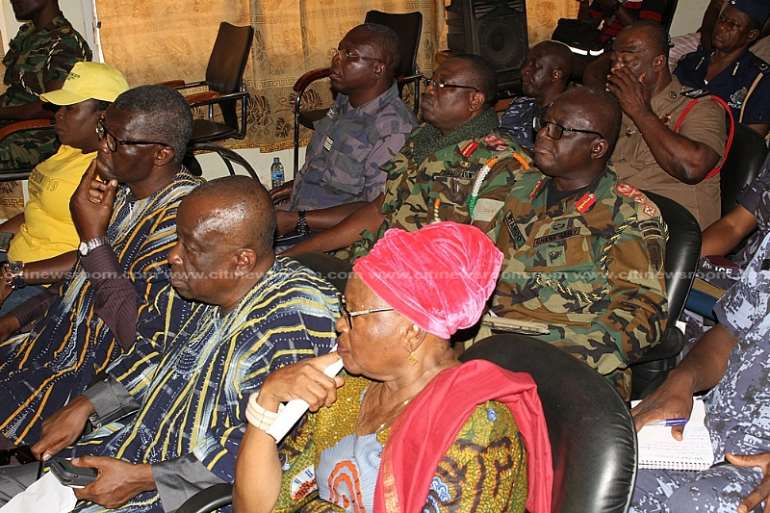 "We all must therefore ensure cooperation with the intelligence agencies to enable them gather the requisite information that will help them identify and prosecute criminals and miscreants who are engaged in criminal activities along the borders of Togo and Burkina-Faso".
Mr. Dapaah intimated that, government was committed to bringing the basic necessities of life to citizens especially where state presence is limited to prevent the indoctrination of terrorism.
"We will continue to engage in public education on the threats we face, in order to ensure public alertness and the need to reject such overtures".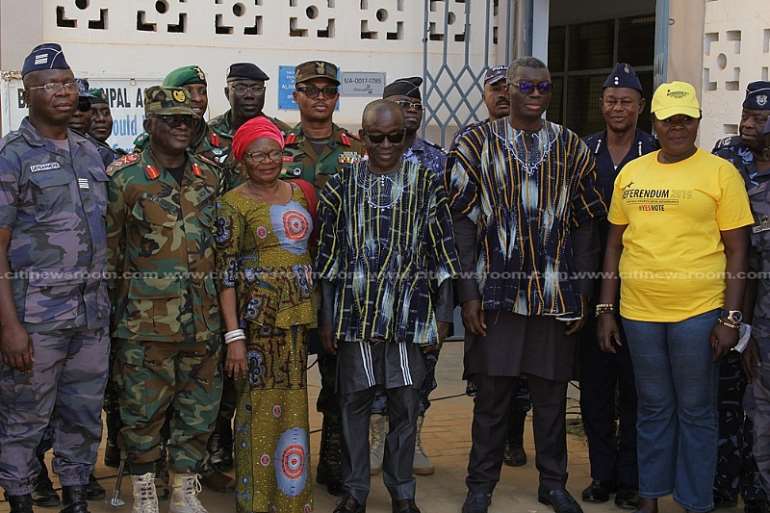 He commended the troops for the commitment and dedication to ensuring peace, security and stability within the sub-region.
---citinewsroom