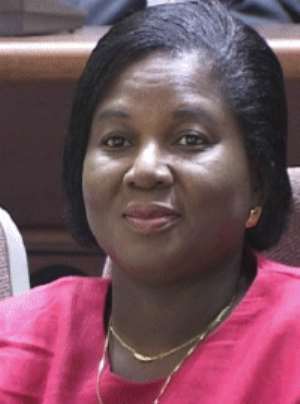 The minister of state in charge of tertiary education, Elizabeth Ohene eats the humble pie and says she regrets taking a swipe at journalists. The minister who was speaking the 36th congregation of the University of Cape Coast recounted how her remarks triggered problems in the country when she advised students not to take to journalism.
"It is exactly a week ago when I was invited to Berekum SSS graduation and I said something about journalists or journalism that brought about a whole lot of problems in the country, I am going to be cautious today not to step on their toes.
I regret saying so and today ask the graduands to take up that noble profession since it is one of the best in the country," she apologized. Ms Ohene, a veteran journalist and one time editor of the Daily Graphic has for the past week come under media and public criticism for rubbishing the journalism profession. She therefore promised never to step on their toes and asked for their forgiveness.