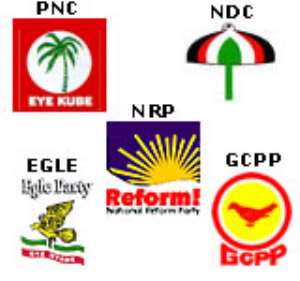 Accra, March 20, GNA - Six candidates, three supported by political parties and three running as independent candidates, have filed their papers to contest the Tamale Central Constituency by-election scheduled for April 4, 2006, the Electoral Commission (EC) confirmed on Monday. A statement signed by Mr Samuel York Aidoo, Director of Public Affairs of the EC for the Chairman, said the candidates include Professor Alhassan Wayo Seni, 60, an Agricultural Economist, whose resignation from the National Democratic Congress (NDC) has necessitated the vote.
He is contesting as an independent candidate together with Mr Ahmed Adbul-Rahim, 42 and Yahaya Fuseini, 30, who are also running as independent candidates.
The NDC is fielding Mr Inusah Abdulai Fuseini, a 44-year-old Lawyer; Democratic People's Party is being represented by Ms Rita Adams Rukaya, a 41-year-old teacher while Mr Alhassan Basharu Dabanli, a 41-year-old electrician is the candidate of the Convention People's Party.
Nominations for the by-election closed last Friday.