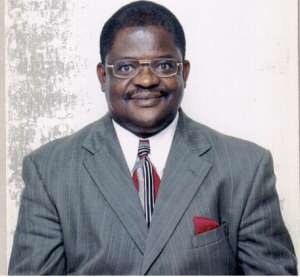 Out of death comes life that dies no more. There is no true and undying life in us except the life that comes forth from death. If water is to become hot, then cold must die out of it. If wood is to be made fire, then the nature of wood must die. The life we see cannot be in us, it cannot become our very selves, unless we gain it by first ceasing to be what we are; we acquire this life through death (Tauler of Strassburg, Union with God).
DEATH TO SELF If God is to go into the soul, nature must go out totally. Fire and water cannot dwell together in one. He whose life is to be made God's life, must quickly and entirely die to any other life. The man who will have God to live within him and be His only support and only Comfort, must be dead to all transitory things and they dead to him, absolutely stripped of their support and void of their comfort (Tauler of Strassburg).
TRUST IN THE SAVING POWER OF JESUS CHRIST (1 TIMOTHY 1:12-17) Martin Luther struggled with this problem. When he entered the Monastery at Erfurt, Germany, he gave himself wholly to prayers, fasting, and service in an effort to gain relief from the weight of his sins. But the burden remained. It was the simple testimony of the dean of the theological faculty, John Staupitze, that brought light to his troubled soul. He urged Luther to look away from his dark thoughts and cast himself completely in the Redeemer's arms. "Trust the righteousness of His life and the atonement of His death, he said. Luther did that and found peace. But a short time later he began doubting." "Oh, my sin, my sin, my sin!' he lamented.
With utmost kindness, the dean told him that his great sorrow for his sin was his greatest hope. He said, "Know that Jesus Christ is Savior even of those who are great, real sinners, and deserving of utter condemnation." Each day let's thank Jesus for dying for us. He is a real Savior for real sinners. When sin accuses and condemns, God's promise we can claim; Christ died to pay our penalty. His death removes our shame. Christ crossed out our sins at Calvary (Anonymous).
PRAYER If God gave us favors without constraining us to pray for them, we should never know how poor we are; but a true prayer is an inventory of needs, a catalog of necessities, a revelation of hidden poverty. While it is an application to divine wealth, it is a confession of human emptiness (Charles Spurgeon, Morning by Morning).
THE PRAYER OF AN UNKNOWN CONFEDERATE SOLDIER
I asked God for strength that I might achieve; I was made weak that I might learn to humbly obey.
I asked for health that I might do greater things; I was given infirmity that I might do better things.
I asked for riches that I might be happy; I was given poverty that I might be wise.
I asked for power that I might have the praise of men; I was given weakness that I might feel the need of God.
I asked for all things that I might enjoy all things; I got nothing that I asked for—but everything I had hoped for.
Almost despite myself, my unspoken prayers were answered. I am among all men, most richly blessed (Dan Ivins, Be Humble Like Jesus).
FOLLOWING JESUS CHRIST The world thinks, "You got to find yourself." But Jesus said, "For whosoever would save his life shall lose it; but whosoever shall lose his life for My sake and the gospel's the same shall save it" (Mark 8:35).
The world thinks it is everyman for himself. But Christ thinks, "Greater love has no man than this, that a man lay down his life for his friend" (John 15:13). The world thinks you need to get all you can, can all you get, and sit on the lid. But Jesus thinks a person's life does not consist in the abundance of things he possesses.
The world thinks you only go around once in a life, so grab all you can get. Our Lord asks, however, "For what is a man profited, if he shall gain the whole world, and lose his own soul" (Matt. 16:26) (Paul Powell, Building an Evangelistic Church).