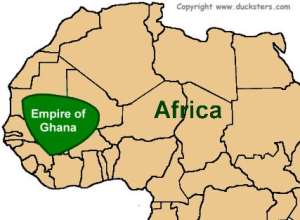 All these years we have tickled and said to ourselves that we are a civilized group of people; we have been puffed up with pride, beating our chest and saying to ourselves that we are the gateway to the rest of Africa and a beacon of democracy on the Continent. Most of our compatriots have taken pride in the fact that they have few degrees here and there, having attended the most prestigious of all the universities in the world and being able to eloquently express themselves in the Queen's language to the amazement of their ignorant comrades. As a nation, we have been praised by countries around the world, touting our democratic credentials and also the fact that we have fine brains the world all over that are leaving indelible marks in the various fields they find themselves. These accolades have eaten deep into our heads and have made us complacent, making us ignore the very essence of our lives; the basic things that makes a country. Need I say more?
In this our country there is someone who has the necessary educational qualifications and skills but won't get that job because he is not a member of the political party that is ruling. In this same beacon of democracy, there are lots of people in very sensitive positions who don't know a thing about leadership or the position they occupy- throwing excellence, diligence and hard work to the dogs. If one is able to secure a job in this corner of the world he/she is probably a staunch affiliate of the party in power or he/she has paid something to secure it.
This country, which has some of the finest brains in the world still, has a problem with its way of politicking; the name calling, the acrimony, the treachery and vindictiveness, the character assassination and politics of insults have become the bane of our politics. We have made mockery of the fact that politics is only the exchange of ideas- the exchange of the 'we can do it better' mantra. It is not a problem for all of us to be a member of one political party or the other but it is a problem when the way we do it has polarised the country- sharply dividing the country along political party lines where a political colour is ascribed to almost everything in this country. When we say a country is politically incurable Ghana is no saint.
Our leaders are a true reflection of who exactly we are. Our political leaders were born and bred of the same Ghanaian parents; they grew in the same communities with us, went to the same schools with us and were groomed in the same system as us. It is however mind boggling how we expect them to be super natural humans when we give them the mandate to lead us. It is also amazing how we absolve ourselves of all blames while we lambaste them for all our woes as a nation. Is it not interesting that we create filth in our various homes, on the streets and gutters and expect the government to come and clean the mess as if we live with the government in our homes. Educated Ghanaians sit in cars and throw rubbish through the window and expect someone to pick it. As educated as we claim we are, you will be dazed at the fact we are a country of so many laws on sanitation but the laws are unable to bite people who go contrary to them. We have laws on every little thing but the laws vanish into thin air when it comes to making it bite. There is a new craze for our female celebrities; putting their naked images on social media as if we were a people of no culture, no values and no decency. Is that what we call civilization? Is that where have gotten ourselves?
Righteousness begets a nation- as rightly put by the Holy Scripture- the Bible, it behoves us to do what is right and conforms to our cultural values and norms. It is proper for us to allow our societal norms, cultural values and our various religious belief systems to mould whatever we pursuing as a nation. Our nation should also be built on a foundation of brotherliness to enable us eschew extreme partisan politics which sharply divides and polarizes our dear country. If this country is to be built, it should be built on godliness, truthfulness and civility.
BY Eric Kingsley Sewornu
0249328950