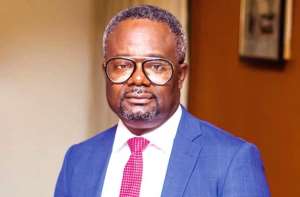 Kofi Akpaloo
The Founder and leader of the Liberal Party of Ghana (LPG), Percival Kofi Akpaloo, has said his party when voted into government in 202o will revive the agricultural sector to employ more youth.
According to him, the huge youth unemployment rate in the country can be tackled in the agric sector by providing an enabling environment to help the country grow.
He promised to resurrect the factory and realize the dream of Nkrumah.
Mr. Kofi Akpaloo also promised to work with the youth to stabilise the economy and clamp down on corruption.
A Kofi Akpaloo government, he said will reverse the decline in the country's support for agriculture, which has been one of the greatest deficiencies of the Mahama era.
"On the back of an expanding and diversified agriculture, we will set Ghana on a solid platform for industrialisation, which will see economic growth matched by job creation. You know we can do it," he added.
"We will get there", he assured, stressing that "hope is coming. Change is on its way. Ghana can work again. But, if we are to bring back hope; if we are to set straight your future; if we are to get you back to work, then we must first win power."
Key amongst several policy initiatives which will be implemented under his government to address the concerns of the youth, Akufo-Addo said, will be investing in the nation's institutions of learning to acquire new technology to provide skills and education to the nation of young people who are being left out of the job market.
"No nation can afford to marginalise the youth, the very group that makes up the chunk of its labour force. This is something we expected leaders to know. We will be learning from Germany, which has a relatively low level of youth unemployment, to prioritise high-quality vocational courses, apprenticeships and links with industry," he said.
He continued, "your next LPG government will be a government that promotes policies that add value, because that is the only way we can create a large pool of sustainable good jobs with good pay."
Additionally, the LPG flagbearer stated that his government will make agriculture attractive to the youth.