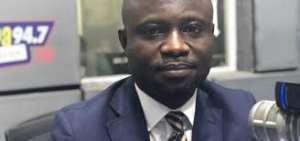 Ranking Member on Health Committee in Parliament, Hon. Kwabena Mintah Akandoh says the decision by the Minister for Special Development Initiative regarding the parked ambulances at the forecourt of Parliament does not make sense.
"These are taxpayers money used to procure these ambulances, and if after procuring you ground them because of politics then it is a problem we all must condemn," he stated.
Minister in charge of the procurement of ambulances for health facilities across the country, Hon. Hawa Koomson has said the ambulances lack basic amenities to operationalise it.
She explained that paramedics and fixing of tracking devices in the vehicles is the basis for the delay in distribution. Additionally, there are arrangements with the manufacturers to also set up a maintenance and spare parts unit in Ghana to deal with mechanical faults once they occur.
But, Mintah Akandor said the excuse being given by the government to keep the ambulances parked are indefensible.
"If you park the ambulances as they have done, I think that we are doing a disservice to the country. From the time these ambulances were packed here till 2020 do you know the number of people who will die because they could not get access to ambulances? I don't know whether they don't understand for emergency purpose or I do not understand for emergency purpose", he added.
In his view, the minister has not been proactive, on basis that the campaign to procure ambulances commenced in 2017. "So if you started the initiative in 2017, you should have thought of all these factors."
The MP further rubbished the claim that the country lacks paramedics saying, he smells a rat in the minister's decision.
According to him, the ambulances could aid in transporting accident victims at Ayamfuri in the Ashanti Region yesterday after a fatal accident.
He intimated that the minister must be compelled to distribute the ambulances to serve its intended purpose. "We will be meeting today in parliament today to take further decision on Ambulances."