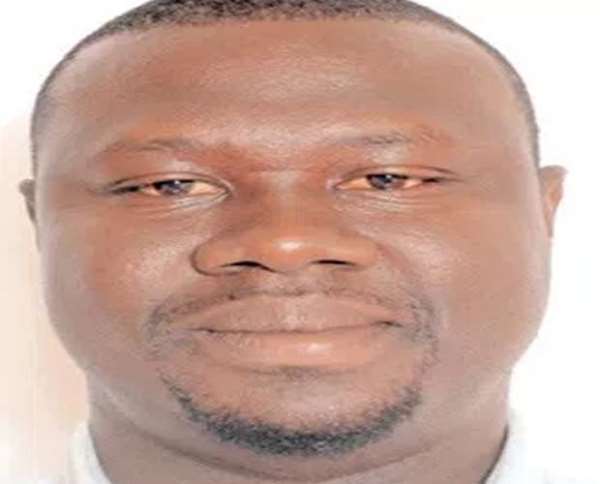 Warmest felicitations, Sir! I know this letter may come as a surprise because mine is the last letter you would expect in your mailbox. I pray it finds you in good health. Yes, I may be an unrepentant critic of your party and government, but I would never wish ill health on you.
I deliberately delayed in writing because I wanted you to heal both your physical and psychological wounds following the devastating thrashing you received from then Candidate Nana Dee on December 7, 2016. Many were shocked to see a tall, young man being beaten mercilessly by a short old man. What a sad spectacle!
Frankly, the flurry of punches that sent you crushing to the ground had all your compatriots worried about your health. We all saw the facial cuts, the copious nose-bleeding and the puffy face before referee Charlotte Osei counted you out in the tenth round. We were all worried because we knew you were very hurt.
But Onaapo Bitters came in handy as it served as a catalyst to speed up your healing process. After taking a few doses, the herbal potion with 44.4% alcoholic concentration healed the wounds and purged you of all the subcutaneous fat under your belly. Almost three years on, we are all glad to see the rejuvenated Ogwanfunu.
Mr President, I'm particularly excited that the devastating loss has not affected your comical skills. I dare say the likes of Tommy Annan Forson, Fritz Baffour, Bob Okalla, Bob Santo, Nkomode, Agya Koo, Lil Win, KSM and DKB do not come close. You may not claim to be a comedian, but your jokes are funnier than those of the comedians mentioned above. Your 'coffee-brewing' offer to the Yutong Bus driver to prevent an accident easily comes to mind. Not forgetting the 'dead-goat syndrome' comment in faraway Botswana, which earned you the title 'President Ogwanfunu'.
You were at your usual best a few weeks ago, as we heard you shouting from the rooftop that the economy you left for President Nana Dee was better than what we currently have. That was comical considering the fact that yours was a weak economy that was compelled to run to the IMF to seek credibility.
Maybe you've forgotten, it was under your feeble economy that one archbishop offered to pray for the local currency to stop sprinting like Usain Bolt. Indeed, an economy that froze public sector employment could not be better than an economy that has employed over 200,000 public sector workers. You can't pretend to be oblivious of the fact that your successor has been able to employ a chunk of the unemployed nurses you left behind.
Indeed, the reckless spending under your watch, which led you to eat the meat to the bone, is now a thing of the past. The current economy has much meat than the meatless one you left. The inflation rate is now in single digits; the deficit is better than yours; and the country's credit rating is receiving lot more positive reviews than before. Even the Nigerian professor you and your party brought to paint a gloomy picture of the economy could not help but disappoint you.
Sir, you asked a very interesting question last week; but it sounded comical coming from you. You asked President Nana Dee to show you the cowries he claimed the country had when he was in opposition. I found the question funny because I knew you were only being mischievous.
Are you saying you are not aware President Nana Dee is using some of the cowries to pay the restored allowances of teachers and nurses? Are you oblivious of the fact that billions of cowries are being used to pay off the huge debt you left at the road ministry? Are you so blinded by partisanship that you do not see the huge cowries being spent on the visionary Free SHS programme? If you did not hear when it rained during your sleep, did you not see the wet ground when you woke up?
By the way, have you heard that Jet Li arrived in the country few days ago and had a secret meeting with President Nana Dee? Are you not suspicious of the timing of the visit? Could it be that he is here to train the NPP folk in karate, kung fu and tai chi chuan?
Hmmm! Don't say I didn't warn you because the short old man himself will be perfecting his skills on the aforementioned martial arts. And we all know the implications when the two of you meet in the ring on December 7, 2020. Your second fight with Nana Dee reminds me of the Dogboe-Navarrete II.
Hope to write to you again, Deo volente!