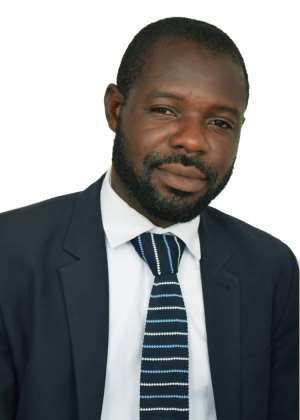 The minister of finance in his subsidiary presentation to parliament on the "OMITTED VOLTA REGION ROADS" Wednesday 13th November was categorical that "Regional ministers were requested to submit a list of critical roads which required immediate attention" for inclusion in the 2020 budget.
Unless critical as used by the finance minister meant something other than the literal interpretation, the selection of the three roads captured for the Western North Region is a demonstration of bad faith and self-centered leadership by our regional minister.
We cannot fathom but only express our dismay and disappointment to the roads presented as critical for the region. It is interesting to note that among the plethora of bad roads like the Enchi-Elubo road, Benchema Junction-Osei Kojokrom road, Dadieso-Akontombra road, Bodi-Ahibenso road among others but to mention a few, the three ministers from the region found it expedient to prioritize:
1) Bibiani town roads in the constituency of the regional minister,
2) Dwenase-Nsawora road in the constituency of the deputy regional minister and
3) Asawinso-Kojina road in the constituency of the former regional minister and now minister of state in charge of SOEs.
It is very worrying that the regional minister and his deputy after touring the whole region a few months ago could only prioritize these as the most critical of all roads in the region requiring immediate attention when some other once have been blocked to vehicular traffic. Their action can only be described as incompetent, greedy and self-serving of their parochial political interest at the expense of the entire region and therefore not deserving of the position they hold as leaders.
Is this the kind of politics they are propagating to be extended to the local level in the coming referendum? We the concern citizens of the region will advise ourselves in the coming days on our next line of action.
Signed:
THOMAS AYISI KUMAH – Convener
Concerned Citizens of Western North