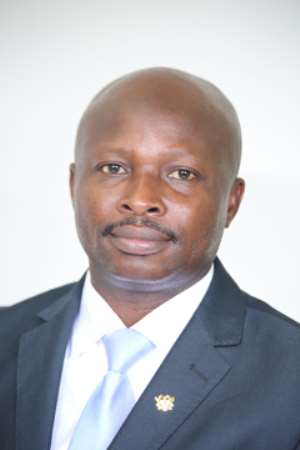 Member of Parliament (MP) for Bia East Constituency in the Western Region, Hon. Richard Acheampong says he is disappointed in the Akufo-Addo government for failing to disclose the number of jobs it has created across the country.
According to the lawmaker, although the government has plans of creating jobs, those plans are yet to be implemented, and, so, the President cannot jubilate over non-existent jobs he claims he has created under his administration.
Richard Acheampong fumed in an interview with Kwame Tutu during Kingdom FM's live coverage of the 2020 Budget Presentation in which he said, "President Akufo-Addo has failed to honor lofty promises he told Ghanaians before the 2020 elections."
Hon. Richard Acheampong said instead of creating employment, the NPP rather uprooted workers from their position, whom they believed were in a way associated with the NDC and replaced them with their party loyalists.
According to him, the number is minus the jobs created in the informal sector.
He discloses that the data on jobs and unemployment figures are incoherent to reality and could not be ascertained.
The Minority said the 600,000 jobs the government provided are figures just being dangled without necessarily giving a very concrete breakdown and challenged the Finance Minister to give the public some form of breakdown.
The Akufo-Addo government was also accused of disappointing Ghanaians by failing to deliver on the majority of its campaign promises including the 'One Constituency, One $1 million, One District, One Factory, One Village, One dam'.
Although the NPP has an ambitious manifesto with attractive promises, the group said the party had no intention of seeing those promises come to fruition.
The institute suggests, however, that the government creates conditions that stimulate economic growth and job creation as a means of reducing the rate of unemployment among the youth in Ghana.