A crammed hospital shows the health crisis in Africa, photo credit: Kipsang Joseph, Standard
Health is a guaranteed right in the western world, the reason hospitals and doctors are enough to serve communities but in Africa, it is still a privilege for the few.
According to the United Nations, the black continent is home to only 3% of the world's medical staff.
Despite the commitments made globally, within the United Nations and the World Health The organization, health coverage in sub-Saharan Africa in particular, is still a mirage.
Poor medical facilities and insufficient qualified medical doctors have made diseases that are preventable in the developed world, the causes of death in Africa.
It is, therefore, clear that even though health is considered a key aspect of human economic development, it is not available in Africa or probably only in a few countries because the number of doctors is below the developed average.
In many African countries, including Kenya, Ghana, Sierra Leone, Guinea, etc, a huge percentage of poor families cannot afford health care. You will die if you don't have money to go to the hospital.
About 4 Kenyans out of 5 do not have access to medical insurance, with the inevitable exclusion of a significant portion of the population from quality health services.
A scenario that can be replicated throughout sub-Saharan Africa, with the exception of Rwanda, which has 90% of health insurance coverage, surpassing even the United States.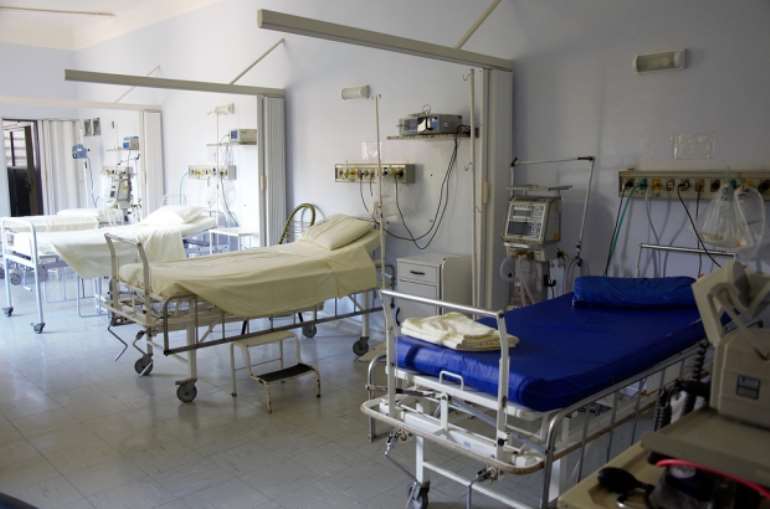 Modern designed hospital facilities for patients in Belgium
The health crisis in Africa illustrates how infectious diseases, such as HIV, diarrheal diseases, malaria, and tuberculosis, are alarming today.
Infectious diseases are the cause of 40% of deaths in developing countries, 1% in industrialized ones. In sub-Saharan Africa the HIV is still the leading cause of death: 11.5% and 70% of new cases occurred in sub-Saharan Africa.
The same region still holds 89% of malaria cases and 91% of deaths worldwide. 95% of deaths due to tuberculosis occur in low and medium-low income countries.
In the 2014 Human Development Index, the last 17 places in the ranking are all occupied by the countries of sub-Saharan Africa, a complex context in which 50% of the population, on average, lives below the poverty line, that is with less than 2 dollars a day.
This means, to be optimistic, half of the population cannot afford adequate health care, because health care is paid in Africa and access is not guaranteed to poor sections of the population.
Ricardo Veronesi, Professor Emeritus, Faculty of Medicine, University of Sao Paulo, Honorary President, Brazilian Society for Infectious Diseases, once said, "The transmission of retroviruses, including HIV, by arthropods, and for the different cofactors prevalent in the Third World are absent or rare in the first world.
Africa is not poor in terms of natural resources, for example, Angola (about 2 million barrels of oil per day, population 21 million) or Nigeria (1.75 million barrels a day, population 173 million), but also Gabon (234 thousand barrels a day, population 1.7 million ) and the Republic of the Congo (about 300 thousand barrels a day, population 3.8 million).
In reality, these countries can have equal welfare, if not above European standards but there are health crises looming in these countries.
The countries' Ministry of Health found a reduction in the number of doctors, a decrease in the number of doctors was recorded in 54 regions.
They run away from low salaries and over-processing. The salary in many regions remains extremely low, while one doctor examines hundreds or sometimes over a thousand patients per day.
As a result, many African countries have a shortage of health workers. This also applies to junior staff and nurses who also receive low salaries.
It really doesn't make sense at all if one takes into consideration the wealth of Africa, yet can't build hospitals for the increasing population. At the same time, many of the hospitals lack better health facilities, including ambulances and beds.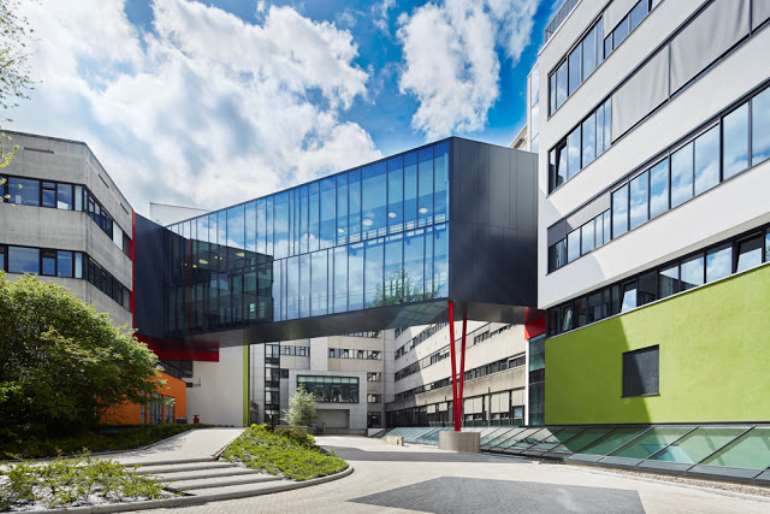 University hospital in Antwerp, Belgium
According to the United Nations estimate, in 2016, the African continent registered close to 1.2 billion deaths. The fact is this figure may not be accurate because Aids alone claim thousands of lives yearly.
We must accept the fact that the second name of the African continent is now: The Black Man's Grave. Africa is not poor, the governments can afford developed standard of medical care on the continent if they sincerely fight against corruption.