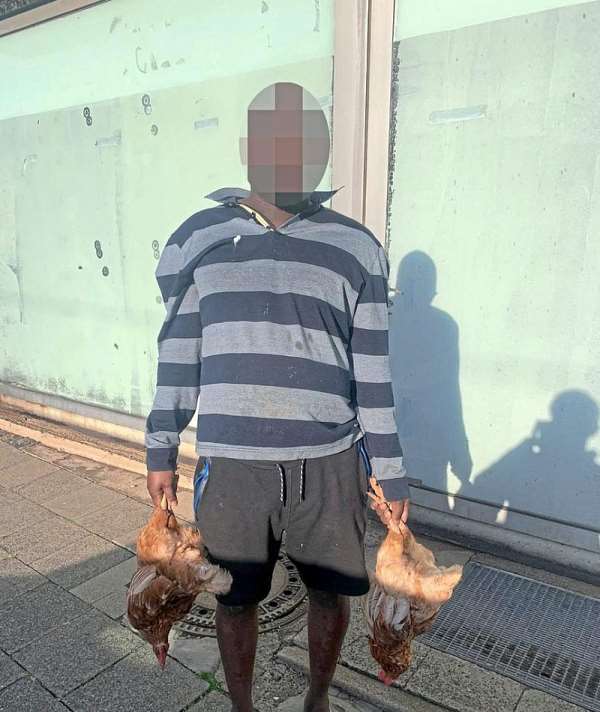 A witness exposed the chicken thief, before he could disappear by tram
In Krefeld-Germany, one live chicken each in the left and right hand...so a Ghanaian (37) wanted to get on the Tram, a public transport on Friday when a witness stopped the chicken thief at the Tram stop in Krefeld and alarmed the police.
A chicken farmer (44) had already had two animals stolen from a fenced-in stable, three days earlier. And the description of the perpetrator fit up to the clothes on the immigrant. The witness detained the Ghanaian and called the police, who were able to return the chickens to the owner.
What the thief wanted to do with the animals is unclear. Whether he is also responsible for the first theft is currently being investigated by the Police.
Francis Tawiah (Duisburg - Germany)