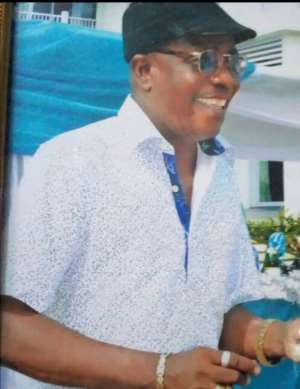 As the opposition National Democratic Congress(NDC) accuses the governing New Patriotic Party (NPP) government of being filled with relatives and friends, the Chairman of Cape Coast North constituency of the party, Mr. Stephen Kojo Arhin they are competent than those in the previous Mahama's administration.
Mr. Arhin in an exclusive interview with newsmen at Cape Coast said Akufo-Addo's relatives and friends supported him spiritually and financially to unseat the abysmal NDC.
According to him, Nana Akufo Addo's bid to appoint relatives and friends in his government is to appreciate those who stood by him during his turbulent times.
Mr. Kojo Arhin stated that the said relatives and friends are working marvelously and supporting Nana Addo to deliver his mouthwatering promises.
"I swear if Ghanaians had not voted for Nana Akufo Addo, Ghana would have been like hell," he added.
Touching on the hardship in the country, he noted that the hardship existed before President took over from the incompetent NDC who left the economy in shambles.
According to Mr. Kofi Arhin, even the blind can testify and witness Nana Addo's marvelous achievements within his three years than the previous NDC government.