A Tamed Letter From Joel Savage To Ex-President John Mahama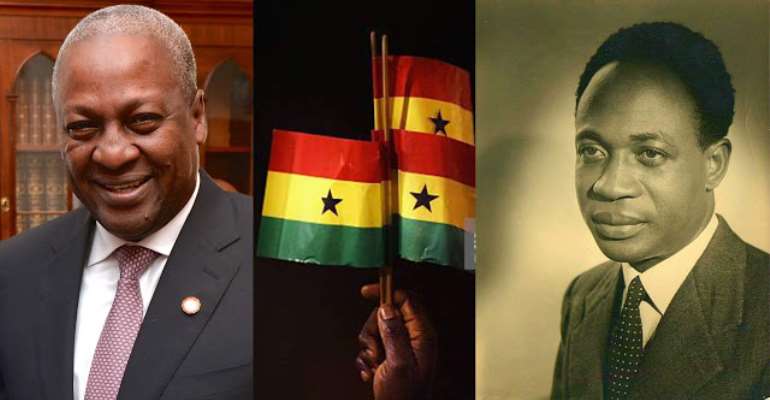 "I want to ask you to pause for only one minute and give thanks to Almighty God for having led us through our difficulties, imprisonments, hardships, and sufferings, to have brought us to our end of troubles today," said Kwame Nkrumah, adding, "Our independence is meaningless unless it is linked up with the total liberation of Africa."
Why these references to Kwame Nkrumah's quotes ex-Ghanaian leader John Mahama?
I am neither a prophet, soothsayer, nor a man with a third eye but I want to share my opinion with you openly, firstly, due to the current chaotic political atmosphere in Ghana and secondly, over your tireless efforts to win the forthcoming 2020 elections.
Ghana's political icon, Dr, Kwame Nkrumah made those comments in a speech sixty-two years ago, when Ghana gained independence, with a vision for the entire African continent to enjoy political and economic stability.
Unfortunately, after over six decades, Ghana hasn't been liberated from the political and economic burden, let alone the entire African continent. The current political situation in Ghana is very bad, as the country has never experienced such under a democratic government in the political history of Ghana.
Mr. Mahama, the truth is I don't hate any Ghanaian leader, including Nana Akufo Addo. Frankly speaking, if I have to hate any Ghanaian leader, it should be you, why? Because it was during your administration, I lost the land I bought and the investment of 10,000 Euros because the chief sold the same plot to someone else.
The inefficient judiciary system under your administration is the same we are seeing under the administration of Nana Akufo Addo, in fact, nothing has changed. You escaped my harsh arrow-piercing articles during your administration because I haven't joined ModernGhana news columnists yet.
I am writing against Nana Akufo Addo currently because he is now the Ghanaian leader. Sir Mahama, you did many mistakes and involved in a series of corruption scandals but the fact no one can argue about, except the dishonest Ghanaians, is you are a very skilled, efficient and intelligent leader.
Even Belgium without a government, no Prime Minister, after a total of 541 days, the workers enjoyed their normal daily activities as usual, with a flourished economy, more than Akufo Addo as President for almost four years with over 110 ministers, yet the Belgian cabinet, as I know from 2014, were 18 ministers, including the Prime Minister, Charles Michel.
How I wish, Mr. Mahama, you and the senior NDC party members will stop competing with the NPP over the 2020 presidential race, to relax and save your resources. The reason is simple because the NPP will come back to power with the same inefficiency and lack of plans and the woes and burdens of Ghanaians will increase significantly more than what we are currently witnessing.
Ghana will be tougher and harder than the time when the Israelites were under bondage in Egypt. The political situation will be very harsh and turbulent than that of South Africa against the corrupt Jacob Zuma.
The unrest which will pursue, demanding Akufo Addo to step down may turn ugly. With this severe nepotism and tribalism form of government, Akufo Addo may not finish his second term in office and if care is not taken, he will be the first Ghanaian leader to seek political asylum in Burkina Faso or another African country.
After these events, your political party or one of the minor political parties in Ghana will get the chance to rule the country before everything becomes normal. In fact, Ghanaians will endlessly search and demand your return, after going through the thick and the thin.
The current political situation in the country speaks to intelligent Ghanaians to envisage what is coming or lies ahead, to be fully prepared. This is my opinion, John Mahama, who am I to tell a world leader what to do?
I think this is a very tamed or friendly letter ever written to any world leader, apart from the Belgian Prime Minister, Charles Michel, when I humbly requested him to consider the breaking down of the statue of King Leopold II because of the weight of crime he committed against humanity in Africa and was pleased when I received his letter over my humble request.
God save Ghana and thank you.