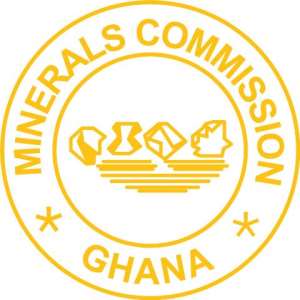 The Minerals Commission's attention has been drawn to two publications in the Tuesday October 30-31, 2019 and Monday November 4-5, 2019 editions respectively, of 'The Herald' newspaper captioned:
1. Minerals Commission's Hidden Letter Exposes Government Mischief on Exton Cubic
2. Minerals Commission Exposed for Hiding Dossier on Exton Cubic
In support of the above headlines, 'The Herald' claimed that it has in its possession "leaked documents" from the Minerals Commission that demonstrated the "rigorous and transparent nature" leading to the award of a bauxite concession to Messrs. Exton Cubic Group (the "Company").
It is the newspaper's stance that the 'leaked documents" were hidden by the Minerals Commission because they would have shown that the Company "had obtained authorization to prospect for bauxite at the Nyinahin Forest Reserve in the Ashanti Region"
The Minerals Commission would like to react to these two publications as follows:
1. It is instructive to state that the purportedly leaked documents which the newspaper claimed were hidden were in fact addressed to all concerned parties, including Exton Cubic Group. For instance, a casual glance at the letter published in the newspaper's October 29-30, 2019 edition would reveal that the Company was one of the four companies that were written to by the Minerals Commission.
It is also worth recalling that the Company itself had earlier relied on the said documents in a Press Statement captioned: 'Exton Cubic Group rejects Minister's claim'. Reference: Ghana/ myjoyonline.com on 22-08-2017.
In light of the fact that these documents are already in the public domain, it is mind boggling and extremely ridiculous that these same documents were hidden by the Minerals Commission and only exposed by way of a leakage to the newspaper.
2. The Minerals Commission, as a statutory institution of the state, was not a party to the suit brought against the Republic by Exton Cubic Group. The Company neither requested nor served any court-sanctioned request for any documents from the Commission regarding the case it mounted against the Republic, because it had the documents, some of which the Company itself had referred to in its press statement cited above.
In the circumstances, the Minerals Commission comes to no other conclusion than to say that the Herald newspaper articles in relation to the Minerals Commission were mischievous, deficient in truth, and designed to deliberately mislead.
3. Concluding, the Minerals Commission wishes to state that while its doors are wide open and welcoming to the media and the public at large, it behooves the media to be impartial and to desist from publishing stories without cross checking or without any credible basis.
Signed by: The Chief Executive Officer,
Minerals Commission