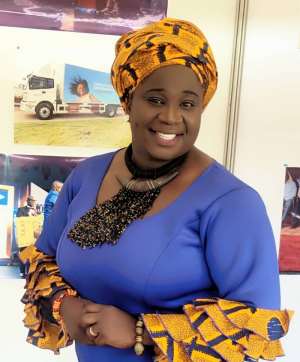 Head of Corporate Communications at Ghana Post Company, Kobi Hemaa Osisiadan-Bekoe
The Head of Corporate Communications at Ghana Post Company, Kobi Hemaa Osisiadan-Bekoe, has commended the Ministry of Communications for its Girls In ICT program meant to empower and build the capacities of girls through technology.
According to her, this is a very good initiative from the Ministry of Communications under the Hon. Ursula Owusu-Ekuful. Hon. Ursula Owusu-Ekuful used the opportunity to also encourage parents to guide their children on how to use technology wisely.
About one thousand girls drawn from 14 districts in the Central region have been given training in basic ICT knowledge for the second edition of the Girls in ICT event 2019.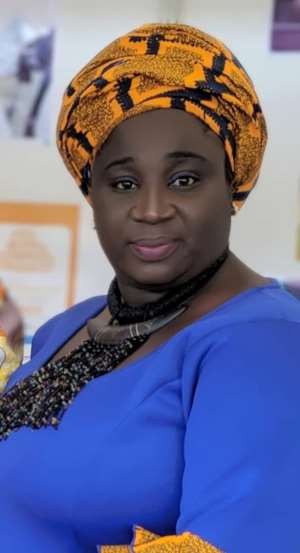 The initiative is part of measures to bridge the gender gap existing in ICT. and also give them the requisite knowledge in ICT education.
Kobi Hemaa stated this when Ghana Post joined other agencies under the Ministry of Communications to climax this year's edition of the 'Girls In ICT' project in Cape Coast in the Central region.
According to her, Ghana Post is now surviving because of technology.
She added that Ghana Post is increasing revenue because of technology initiatives such as the tracking number, networking of all branches, Ghana Post GPS, an E-commerce website that is the PostShop.
She also indicated that the Ghana Post Management led by the Managing Director, Mr. James Kwofie, has ensured that women in their offices are well trained in terms of all these technologies.
"That is to say that they are not training the men and leaving the women behind. And it is quite remarkable because most of their frontline staff, particularly, the Tellers that are at the various Post Offices are mostly women. So with this technology initiative coming in, Ghana Post has indicated that they are also ensuring that women in the company are well trained and their technology capacity well built," Kobi Hemaa stated.
Kobi Hemaa also mentioned that gone are the days when men took up major roles and it is high time women also took over major sectors too.
"Ghana Post is supporting women empowerment in a very special way. The reason being that the current leadership has ensured that there is a fair distribution of power in terms of men and women in the company. Noticeable among them at Ghana Post in terms of Management, General Manager HR, we have a female, the same for Head of Compliance, Head of Transport, myself at Corporate Communications and all these are technology-related one way or the other," Kobi Hemaa emphasized.