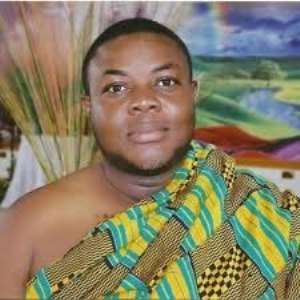 Let me first salute the manifesto Committee and the entire executives of the National Democratic Congress led by His excellency John Mahama for giving the grassroots of the party, various associations and groupings the platform to contribute to the the manifesto of the NDC for 2020.
On my wife's birthday over the years, I make a deliberate effort to get the best for her. Some she receives with a shout of suprise, others, she receives with a hug and says you should have gotten something simpler or a different colour.
This year, a decided to ask my wife exactly what she wants for her birthday, she gigled like a teenager, made noise around, picks a pen and a paper and thinking through what exactly she wants for her birthday 2020 .
A neighbour who has visited with his marriage problems, sees this and says I am not a good husband, I don't know how to takd care of my wife, I must be able to make the decision for her because I am the man .
For us as a party, we must be proud about our involvement of our grassroots in decision making.
The 1992 constitution of the republic of Ghana was written by market women, teachers, traders amongst others. They were wise enough to add progressively free education. It took those who think they know it all over 40 years to discover that it is in our constitution they boycotted.
President Mills of blessed memory introduced a door to door campaign and our neighbour laughed, after they were dazed into a defeat, they learnt to drink pure water, eat ampesi kpoikpoi with the people. They got down from their high horses.
Next year, I can promise you they will follow the principled position of the National Democratic Congress .
Even God with all his infinite wisdom, reasoned with man and the Bible is replete with numerous examples. Moses was able to reason with God and change his mind, Abraham was able to reason with God and many others .
For us as a party, we know where our strength is derived from. We are ready to listen and to properly serve the people .
Government by the people and for the people .
There are better days ahead
Kun fa Yakun
By : Godwin Ako Gunn