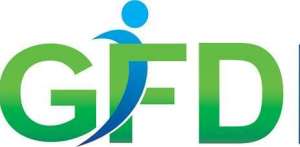 The Bono Regional Branch of the Ghana Federation of Persons with Disability (GFD), is asking Ghanaians to vote "No" in the upcoming referendum on political party participation in District Level Elections.
According to the GFPD, accessing their portion of the District Assembly Common Fund at the current state of the District Assembly is a challenge and would be more difficult if Metropolitan, Municipal and District Chief Executives (MMDCEs) are voted for on party lines.
The group is educating its members to vote "NO" in the upcoming elections scheduled for December 17, 2019.
Sirina Mohammed, the Secretary of the Bono Regional Branch of the Ghana Federation of People with Disability appealed to the general public to vote "no" in order to make accessing their funds easier.
"We wish they will vote 'NO' to help our district assemblies to be non-political. When some of our members apply for the persons with disability funds, in certain parts of the country your application is pushed aside when you don't belong to a certain party. So when people vote to affirm political party participation it will even become more difficult for some of us to access help from the assemblies".
The District Assembly Common Fund Act (DACF) 1993 stipulates that two percent of the fund is given to Persons with Disability to among others, to support their businesses.
The Government in February 2019 laid the Bill to amend the Constitution to allow for the election of MMDCEs.
The Ministry of Local Government and Rural Development had earlier presented the Bill on the amendment of some articles in the 1992 Constitution back in October 2018.
The articles slated for amendment are Article 243 (1) on the appointment of MMDCEs by the President and Article 55 (3), which prohibits the involvement of political parties in district-level elections.
On the roadmap for the election, the government has indicated that the election process would be in three phases; Pre-Referendum Activities, Referendum Activities, Post-Referendum Activities and the amendment of Article 55(3) of the 1992 Constitution.
The Pre-Referendum processes consist of the formation of an election committee, which was established in 2017 and the review of legislation and preparation of background documents.
The regional consultations and sensitization to raise and prepare for the referendum have also been conducted.
Per Article 290 (4), at least 40 percent of the citizens are expected to vote at the referendum with 75 percent of them backing the Bill to be passed by Parliament and assented to by the President.
---citinewsroom