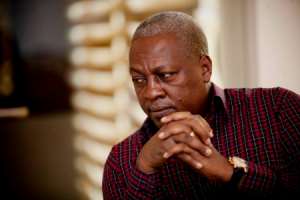 The cause of Ghana's road deficit was because of a bad decision that was taken under the immediate past government, during the ex President's regime they had an agreement with UBA a Nigerian bank. In the agreement they took 1.2 billion from UBA and debt was being serviced by Ghana's ROAD FUND, interest on the loan was a whopping 32%.
Levies from the toll booth, 40 pesewas from every litre of fuel bought, levies from foreign vehicles and taxes from DVLA are the source of funds for the Road Fund. And the main purpose of setting up the road fund was to use the fund to construct and maintain our roads and since the fund has been used by Mahama's government for the loan facility, there was not any fund to construct and maintain our roads.
So the current finance minister Ken Ofori Atta and the road minister Amoako Atta went to negotiate with two Ghanaian Bank (Fidelity bank and GCB) to buy the debt from UBA with lower interest and by so doing nationwide road construction has begun and we are seeing improvement on our roads.
His Excellency Nana Addo Dankwa Akufo-Addo's government is gradually building Ghana through their timely initiatives, the government has cleared GETFUND debt, NHIS debt is being cleared and road fund debt is 80% cleared.
Through His Excellency Nana Addo Dankwa Akufo-Addo's government, there is no more graduate unemployment because of the introduction of NABCO and God willing about 65% NABCO trainees are going to be absorbed into mainstream after three years.
If Ghanaians give His Excellency Nana Addo Dankwa Akufo-Addo's government another four-year term there will be more factories in our country through ONE DISTRICT ONE FACTORY, more seriously the government is also empowering and reviving existing factories.
With Free SHS, Ghana will hit 90% literacy rate in 12 years to come and Ghanaian youth will be more enlightened and non will engage in political vigilantism and also the Education Ministry needs to be commended for managing the huge and unprecedented numbers in the system, Dr. Matthew Opoku Prempeh (NAPO) has really done well.
It is gradually becoming clear that NDC has no clue as a socialist party as they call themselves, none of the social policies can they point fingers to claim in Ghana, they are socialist who cannot think socially let alone implementing them.
Per Mahama's performance in government, he can be likened to a surgeon who has failed in operating ten humans and his license has been revoked and begging for another surgery #SayNoToNDC.
... Signed....
Edmund Kyei
Asokwa Constituency 1st Vice Chairman
NPP National Communication Member