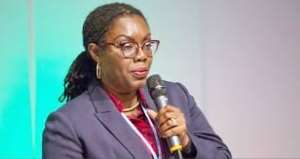 Ursula Owusu-Ekuful is the Communications Minister
The Communication Minister's directive to telcos to stop the upfront deductions of the Communications Service Tax (CST) from subscribers is being challenged in court.
A member of the communications team of the opposition National Democratic Congress (NDC), Dzifa Gunu, has dragged the Ministry to the High Court, praying that the court declares that the right body to make any administrative decision on how the tax should be administered is the Ghana Revenue Authority (GRA) and not the Ministry of Communications.
"Under the Revenue Administration Act, 2009 (Act 791), the administration and management of tax revenues reside in the Ghana Revenue Authority and not the 2nd Respondent (Ministry of Communications) and further the CST Act 2019 does not apply the principles of the Value Added Tax (VAT) Act, 2013 (Act 2013)," Dzifa Gunu stated in his write (published in full below).
Suing the government agency as a private citizen, Dzifa Gunu states that another directive by the Ministry of Communications for the telecommunication companies to stop notifying their subscribers when they deduct the CST was against his fundamental rights to information as enshrined in Article 21 (1) (f) of the 1992 Constitution.
Article 21 (1) (f) states that all persons shall have access to information subject to laws necessary in a democratic society.
According to the applicant, the directive further "runs counter to transparency and openness which are fundamental values of the 1992 Constitution of Ghana and the Rule of Law."
Among other reliefs, Mr Gunu is seeking a declaration that the directive by the Ministry of Communications is "illegal, unlawful and the usurpation of the powers of the Ghana Revenue Authority within the meaning of the Revenue Administration Act, 2009(Act 791)."
He also wants the court to reverse the directive on telecommunication companies not to notify their subscribers whenever they deduct the CST.
He is further seeking an order for an injunction on the implementation of the directives by MNOs until the final determination of his application.
The CST or "Talk Tax" was passed by Parliament in 2008 to increase revenue through a six per cent tax on the value of services provided by mobile telephony providers.
It was amended in 2013 to increase its scope and also address loopholes in the regulations.
During a supplementary budget presented in July this year, the Minister of Finance, Mr Ken Ofori-Atta, announced an increment in the tax from 6% to 9%.
The Finance Minister justified the increment, saying it was aimed at creating a viable technology ecosystem to, among others, identify and combat cybercrime.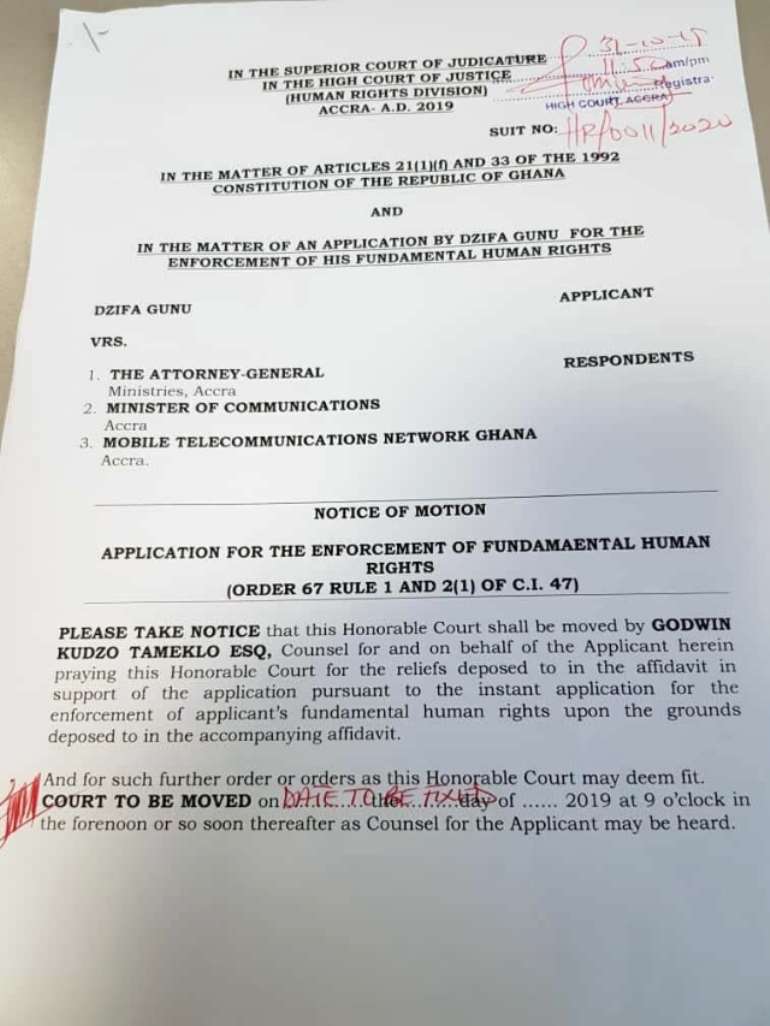 —Myjoyonline