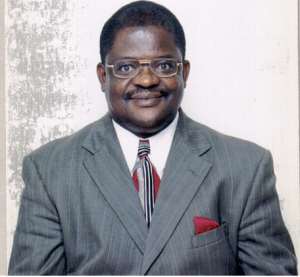 Lord when I sense Your call to serve, Help me to follow through;
I must not just stand by and pray when there is work to do (Fasick).
Prayer was never intended as a labor-saving device (Our Daily Bread, December 16, 1990).
THOSE CHRIST COUNTS AS BLESSED
THE BEATITUDE
Christ counts as blessed, not those who raise the dead, give sight to the blind, heal the sick, but rather to those who hunger and thirst after righteousness, the merciful, the pure in heart, the peace maker.
Bernard of Clairvaux gave this statement to remove all glory from himself as a result of the supernatural work the Lord used him to accomplish.
JUSTIFICATION BY FAITH
When man justifies the wicked, it is a miscarriage of justice which God hates, but when God justifies the ungodly it is a miracle of grace for us to adore (Proverbs 17:15; Romans 4:5). J. I. Packer on "What Did the Cross Achieve?" in J. I. Packer, Collection, 122.
DON'T' THINK ONLY OF YOURSELF
Vance Havner told of a church equipped with a sing that said: Jesus ONLY. One night, a storm smashed out the first three letters, leaving US ONLY. Too many churches think only of themselves, their needs, their convenience, their comfort. As a result, they become keepers of the aquarium rather than fishers of men (Quoted in, Paul W. Powell, Building an Evangelistic Church).
DEFINITION OF FAITH
Faith is that God-given faculty which, when exercised, brings the unseen into plain view, and by which the impossible things are made possible. It deals with supernatural (Mrs. Charles Cowman, Dreams in the Desert).
THE TREASURE OF WISDOM
"The end of all learning is to know God and out of that knowledge to love and serve Him" (Milton).
If men would search arduously for the lesser treasures of earth, how much should we be willing to expend ourselves to be enriched with the largest of God's wisdom. It too is a hard-won treasure.
It requires a passionate longing for what God has for us. We must diligently explore and ferret out the riches of prayer, of God's Word, of worship and praise, and then will discover the priceless treasure of wisdom from God.
Let a man become enamored of Eternal Wisdom and set his heart to win her and he takes on himself a full-time, all-engaging pursuit. Thereafter his whole life will be filled with seeking and findings, self-repudiations, tough disciplines and daily dying as he is being crucified unto the world and the world unto him (A. W. Tozer).
WORSHIP
Worship puts God where He deserves to be and keeps man where he ought to be. But in the worship of the Great God Entertainment, man gets the glory, and God gets lost in the fun (Warren Wiesbe).
There is nothing attractive about the Gospel to the natural man; the only man who finds the Gospel attractive is the man who is convicted of sin (Oswald Chambers).