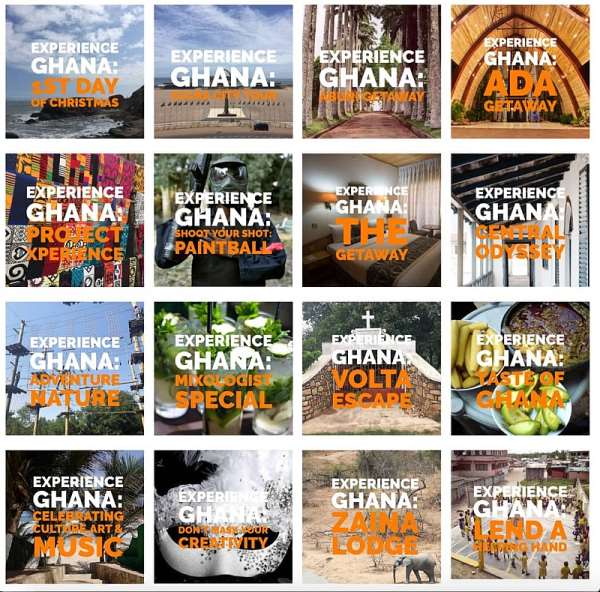 American news-based pay television channel owned by AT&T's Warner Media, CNN, recently released a list of 19 places to visit in the world with Ghana ranked number 4 and described as one of the most peaceful countries in the world with some of the most diverse tourist attractions.
In September 2018, Ghana's President, Nana Akufo-Addo, declared and formally launched the "Year of Return, Ghana 2019" for Africans in the Diaspora, giving fresh impetus to the quest to unite Africans on the continent with their brothers and sisters in the diaspora.
The "Year of Return" celebration marks 400 years since the first enslaved Africans arrived in North America. After the announcement of this campaign, there has been a record rise in the number of people visiting Ghana including several high profiled persons.
In an interaction with Tourism Entrepreneur and Marketing Communications expert, Ms. Cassandra Obiri, she highlighted the importance of the "Year of Return" which is to put the country in a better position on the world tourism ladder in terms of popularity. The creative lead and event curator added that the "Year of Return" as a brand is certainly going to have a positive impact on the country's image and its marketability.
Knowing the benefits of tourism to the national economy of a county, Ms. Obiri elaborated on her newly created platform, Prompt Travel (www.prompttravel.co.uk), which seeks to address the needs of tourists and other persons visiting Ghana. According to the Co-founder of Prompt Travel, "tourism brings many benefits, including but not limited to the growth and boost of economic activities, Infrastructure development, source of foreign exchange earnings and employment opportunities".
Prompt travel is an online portal that allows users to easily and securely book one of a kind tours, workshops and other exciting activities across Ghana conveniently with just a click of a bottom which translates into the next unique adventure.
Speaking about the rationale for setting up Prompt Travel, Ms. Obiri stated that "discovering real people, amazing locations and genuine cultures around the world. Tourism actively brings cultures together and it is through experiencing other cultures that we come to understand and appreciate one another. At Prompt Travel, we are committed to ensuring our clients are given unforgettable travel experience and services. We offer variety, comfort and value for money services with expedient authentic local experiences".
Commenting on experiencing Ghana the "prompt way", Ms. Obiri stated that "our main goal is to cater for everyone who is visiting Ghana with our amazing packages which have been tailor made just for exceptional travel experience you won't find anywhere else. Prompt Travel got you covered this December. As much as we want to tie you down every day we want you to have the freedom to choose that option. If it's only 1 or 3 days you spend with us, we want you to have the best time with us".
Having the customer at heart, there are no hidden charges with Prompt Travel. There are no hidden extras and you will know what you are paying for. Customers are given a realistic idea of how much their trips and experiences will cost them - entry fees, taxes, transportation, meals and others.
As a way of helping in the development of the eco-system, Ms. Obiri revealed that "our goal is to work with local businesses and start-ups by offering them a free platform to advertise their businesses. We are passionate about young people and want to inspire them through life-changing experiences and exposure. We know what works and we want to be a part of their journey".