TESCON Honours Owusu Bempah For Youth Empowerment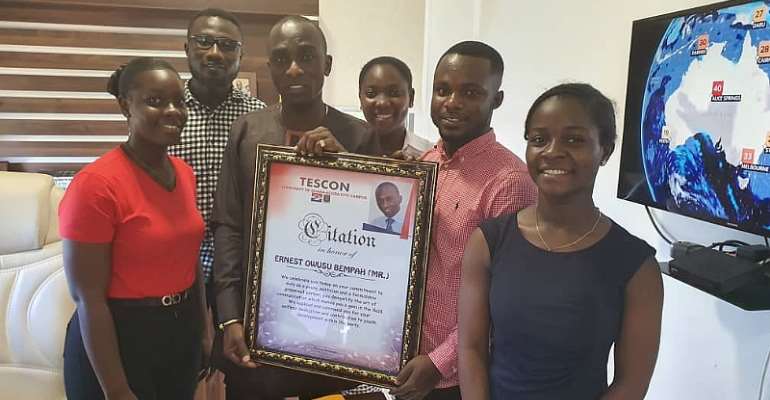 The Communication Director for Ghana Gas, Mr. Ernest Owusu Bempah has been honoured by the Tertiary Students Confederacy of the New Patriotic Party (TESCON) for his immense contribution towards youth empowerment within the party.
The TESCON group on the City campus branch of the University of Ghana presented a plaque which was in recognition for his selfless dedication to youth development within the New Patriotic Party.
The Local TESCON president, Mr. Obeng Rockson, together with other executives who presented the plaque to Mr. Bempah at his office in Accra yesterday commended him for being inspiration to many youth across the country.
According to the TESCON executives, the excellent communication skills and his dedication to grassroot development is worth emulating.
The framed citation from TESCON City campus to Mr. Bempah reads: "We celebrate you today on your commitment to duty as a young politician and a formidable grassroot person; you demystify the art of communication which makes you a gem in the field. We applaud and commend you for your selfless dedication and contribution to youth development within the party".
Mr. Ernest Owusu Bempah, in a response was grateful to the group for the honour and promised to continue to do whatever within his power to ensure the success of the NPP and the youth within.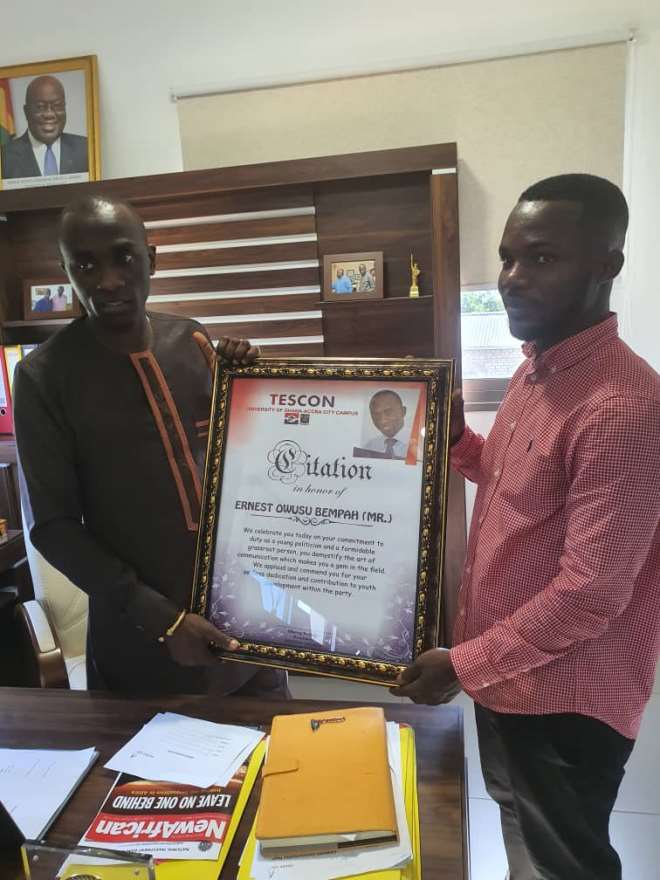 Eric Joe Ayivi
News Contributor